Despite the proliferation of new website builders and content management systems, WordPress remains the most popular option for webmasters. This software, which is popular for its extensive range of plugins and blog capabilities, currently powers more than 40% of existing websites.
So, how do you begin using WordPress? The platform must first be installed on your web hosting account.
HOW TO INSTALL WORDPRESS USING CPANEL
Some hosting providers, do not provide an automatic WordPress installer like Hostinger, Bluehost, HostGator . However, if the host supports cPanel, there is a simple way to install WordPress.
cPanel is a popular control panel for web hosting administration. Depending on the hosting service, you should be able to install WordPress and other CMSs using a built-in app installation script. Softaculous, Fantastico, and QuickInstall are some popular examples.
Use WP Toolkit instead if your cPanel is version 92 or higher. This is a new cPanel in-app feature that enables any user to install, configure, and manage a WordPress website.
The steps are similar for all app installers, but we'll use Softaculous as an example.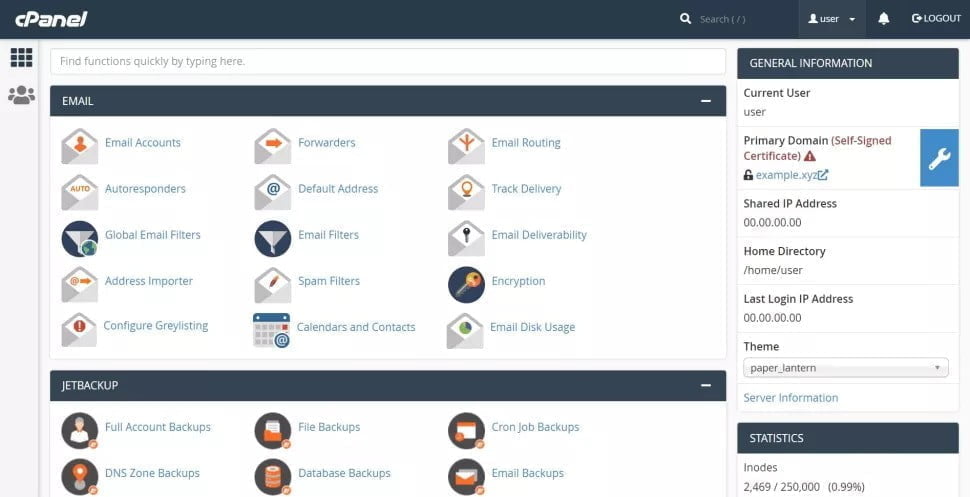 From the hosting account interface, navigate to cPanel. Alternatively, in a web browser, enter your domain name followed by /cPanel.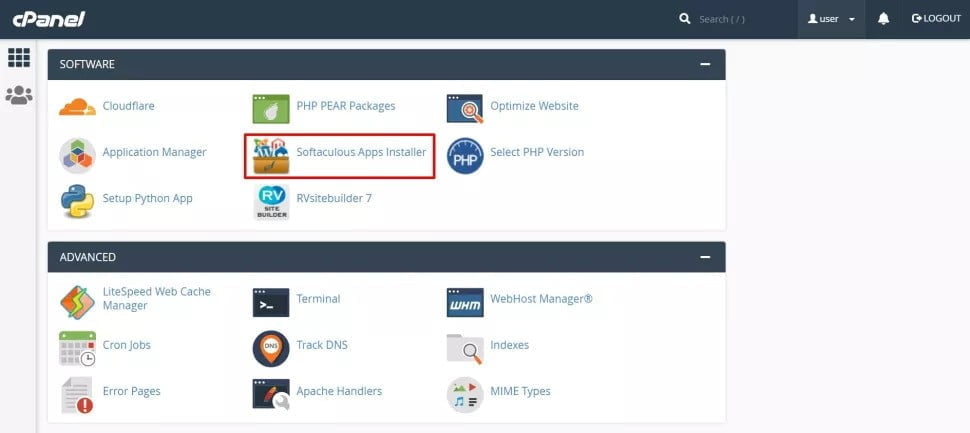 Scroll down until you see the app installer icon.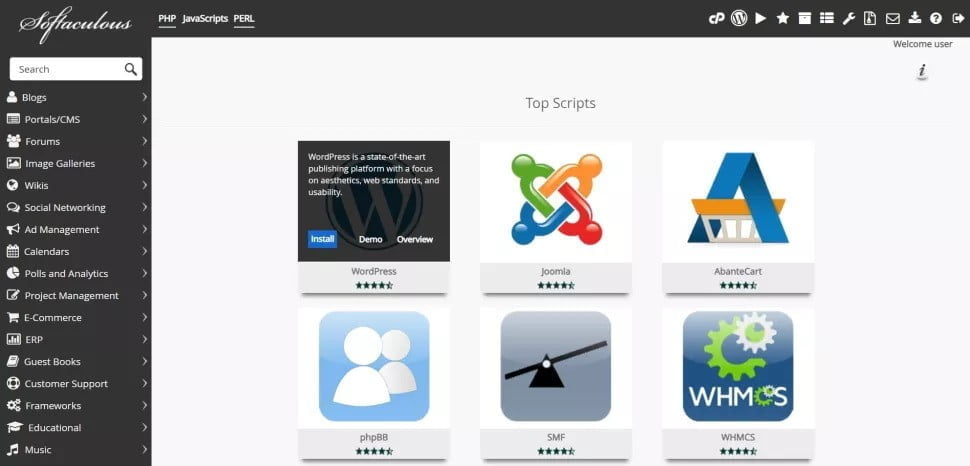 Then, hover your mouse over the WordPress icon and select Install.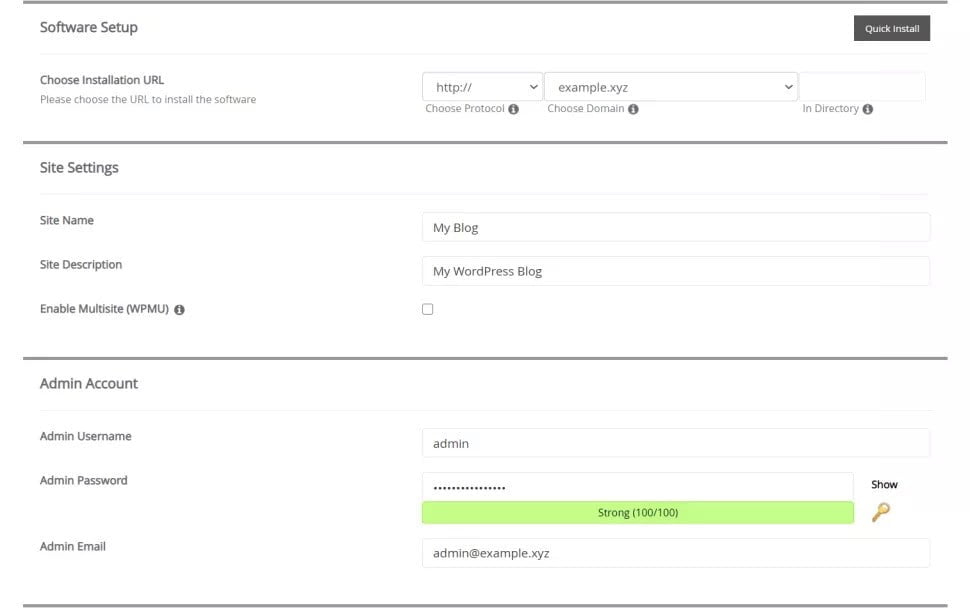 Fill in the blanks for the site settings and admin account. It is also possible to customize the settings for automatic upgrades and backups. When you're finished, click the Install button down below.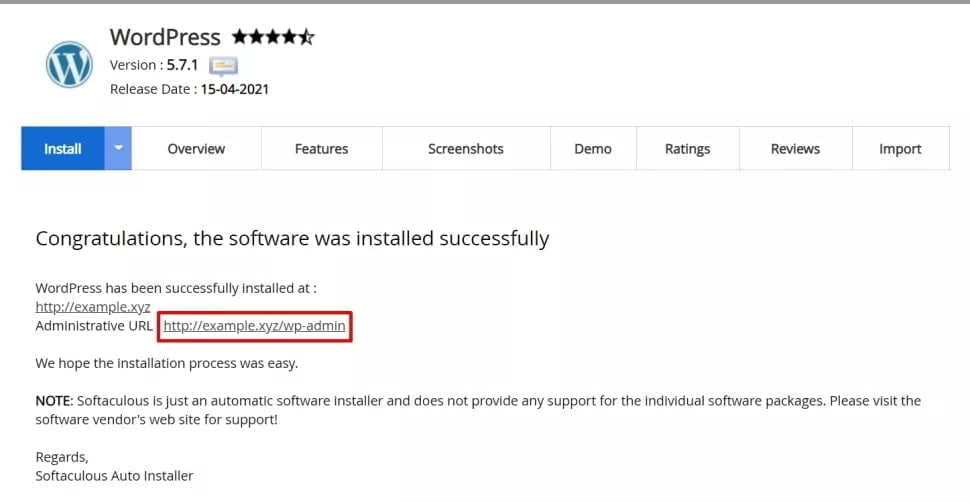 Allow a few minutes for the installation to complete. Then, to access the WordPress dashboard, click on the link provided.
HOW TO CONFIGURE PERMALINKS ON WORDPRESS
Now that the CMS has been installed, let's move on to the next steps in setting up the WordPress site, starting with permalinks. These are the URLs for a website's pages and posts, abbreviated as "permanent links." For instance, https://www.the-daily-story.com/how-to-watch-no-time-to-die/ is the permalink for our entertainment article.
Setting up permalinks from the beginning is critical because changing them after your website has gained traction can:
Cause broken links, resulting in a poor user experience.
Influence traffic from referral websites negatively.
The site's search engine rankings will suffer as a result.
To modify the URL structure in WordPress, navigate to the Settings -> Permalinks tab in the dashboard.
Select one of the available structures. The Post name is the best practice because it is short and descriptive, though it may not be appropriate for a news publication. Some people also make a custom structure out of the category and post name variables to show the user where they are on a website.
Scroll down to Save Changes after selecting a URL structure.
Turn your website into reality.
Now that you've learned how to install WordPress, all that remains is to make your website a reality. Select a reputable hosting provider, begin the software installation, configure the permalinks, and select some themes and plugins to personalize the site.