In Bangladesh, there are many parcel delivery companies because the demand for delivery services is huge. We generally refer to these companies as courier service companies. There are many types though. For usual courier services, you need to physically go to the courier's office or agent and give them the package you want to send to somebody. Or, you can do it even an easier way by using services of an online courier and delivery service. You are just one call away, you call them, they come to pick your goods and deliver them to the receiver. So in this article, we will talk about the Fastest Product Delivery Companies in Bangladesh.
If You are just an individual who needs something to send any kind of products to any corner of Bangladesh, the quickest method is using courier service. Online business companies frequently use courier service companies. If you are running an online business, after getting your orders you need to deliver the products to your customer's doorstep, right? What are the most reliable and the quickest of delivery services? The answer is 'courier service'.

Pathao Courier founded in the year 2015. Pathao is headquartered in Dhaka, Bangladesh. Pathao is one of the best and fastest-growing companies in Bangladesh that offers courier services. Pathao has an application for sending parcels that offers a tracking system and an on-demand courier service. When it comes to online courier services, there are not many better alternatives. Whether you need to send products in the same city or in a different city or district, Pathao does it all. Pathao courier is best for small-time business owners. Pathao makes sure your products are delivered to your customers on time. Pathao Courier is available in almost all the districts in bangladesh.


Sheba Delivery is a courier service offered by Sheba. Like Pathao, Sheba Delivery also has an app solution for executing deliveries. Sheba delivery is exclusive for merchants. Merchants can make parcel deliveries to the areas of their liking for a fee. Sheba Delivery offers special services. You can have your own dashboard, where you can manage all your orders and keep track of your orders & deliveries. You can also track your delivery person while delivering products. In addition to that, you can deliver for other e-commerce businesses, which can help you broaden your business.

Sundarban Courier Service (Pvt.) Ltd started in 1983. It is one of the oldest courier companies in Bangladesh. Sundarban Courier is the most popular and reliable company for courier and parcel services in Bangladesh. This company engaged in providing domestic courier services and international courier services. It has 650+ branches in all major thana of Bangladesh. Sundarban Courier offers a wide range of courier services in Bangladesh with superior quality.


SA Poribohon courier service is one of the most popular courier services in Bangladesh. Their courier services are expanding by the day. They offer more security and advanced benefits than other Parcel and Courier in Bangladesh and they very quick in delivering goods. SA Poribohon provides conditions, home, and office delivery services. SA Paribahan has a total of 81 branches all over Bangladesh. In all the districts of Bangladesh, they have their services available. SA Poribohon service even established services with online shopping and eCommerce companies.

Sonar Courier Service Ltd has 5,000+ digital centers working out of 64+ districts all over Bangladesh. This is a nationwide courier service that provides flexible & fast deliveries. Sonar Courier is currently available in Dhaka, Chittagong, Barishal & Bogra. Sonar courier service offers real-time tracking & tracing of your product. International courier service is available too, which means you can deliver products to your overseas customers. By real-time tracking you can see where your delivery is throughout its transit.

REDX Delivery is a logistics company with the aim of providing tech-first delivery support to aid Bangladesh's expanding e-commerce sector. REDX Delivery claims to have the fastest delivery system in Bangladesh. With delivering parcels within 24 hours inside Dhaka, and within 72 hours outside Dhaka, this claim can be very much true. They offer seamless delivery, picking up the product from your doorstep to delivering that to the destined area. Not only that, you'll get updates during both booking and delivery via SMS, so you won't have any tensions regarding your product.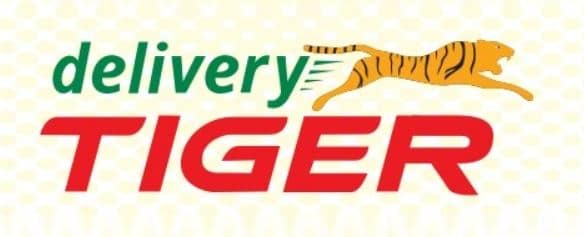 Delivery Tiger is a pretty name in couriers service providers. Delivery Tiger is known as the first logistic marketplace in Bangladesh. They are mainly a cargo and freight company, which delivers throughout the country, in almost all the districts and sub-districts (Upazillas) in Bangladesh. They offer you a big array of services for merchant courier service. First, they courier products to 64 districts and 490+ sub-districts, so you don't have to worry about connectivity with your customer.

eCourier is one of the best online courier services for merchants, with 17,000 merchant partners. They are the first to create a unique network with home delivery and store pickup & return services. This not only just enhances customer experience, but also rationalizes costs. And last, but not least, bKash on delivery. Customers can bKash the product payment once the product is delivered. This ensures 100% contact-free delivery during this dire situation, keeping the hygiene factor fully intact.