Google Chat for Web is getting support for Dark Mode. Dark Mode support for Google Chat is additionally carrying out for Progressive Web App also. Google Calendar will allow users to add their work location. Users will actually want to add to their schedule a week after week location routine and even update their area if plans change.
Google Chat Dark Mode:
The tech goliath declared the rollout of Dark Mode for Google Chat on its Web and Desktop rendition, and just as Progressive Web App. Google stated that this option can't be constrained by the administrator.
This feature is carrying out slowly so users may not see it right away. The rollout may require as long as 15 days to finish completely. The new element will be accessible to all Google Workspace users.
In order to empower dark mode, click "Settings" in both of the Google Chat web applications. From that point, go to "Theme settings." Finally, click on "Dark mode" to enable the new visual mode.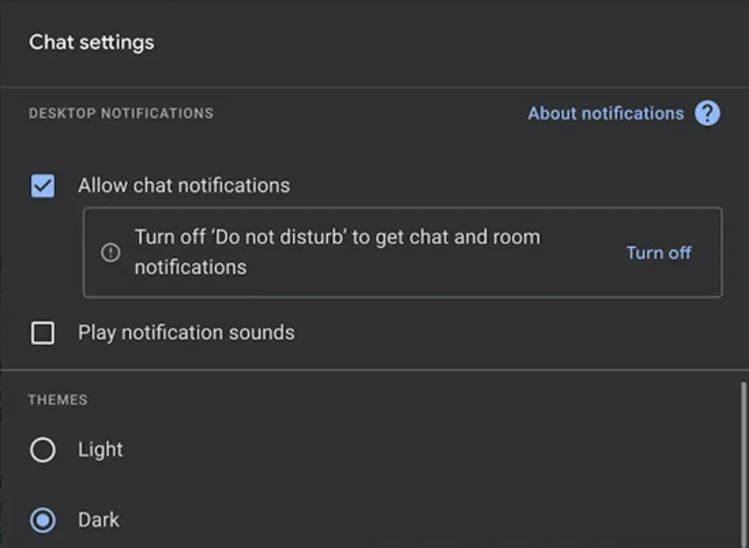 Google Calendar Work Location:
Google is giving the capacity to allow customers to add their work area straightforwardly into Calendar. Clients can add their work area for the week and change it if needed. This element will start carrying out beginning August 30 however administrators as of now have been enabled to control how this feature is utilized in their association. This option will be enabled by default. On the off chance that the administrator would like to impair this option, they should debilitate the setting in the Admin console before August 30.
This option will be disabled by default for general users, except if manually handicapped by the administrator. Google Calendar will show an exchange box with the alternative to empower it starting August 30.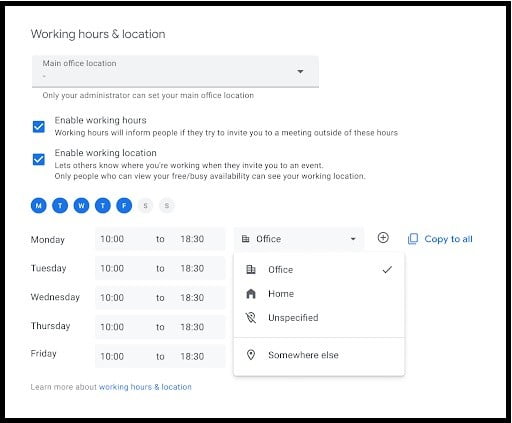 If this option is enabled, people can show others which days of the week they intend to be in the workplace, telecommute, or from another area. This will help in arranging face-to-face gatherings better, particularly in a crossbreed work environment. This feature will be accessible to all Google Workspace Business Standard, Business Plus, Enterprise Standard, Enterprise Plus, Education Plus, and Non-profits.