Have you seen one or two episodes of Amazon Prime Video that you didn't get into? It was probably a shameful movie on a shared account, and would you like to remove the terrible recommendation? You can quickly troubleshoot problems by deleting your Amazon Prime Video history. Here is the step-by-step explanation.
How to delete Prime Video history on your browser
Like Netflix, Prime Video saves your viewing history to improve recommended features. Therefore, to remove the program that is still displayed, clear a similar item from your viewing history. Here's how to do this through your browser:
Once you are on the Prime Video page, in the right corner, click on Accounts & Settings. You will be redirected to an Account and Settings page.
Click on the Activity tab and then the View Watch History option box. All of the movies and shows you've recently watched will be there. This includes videos you've watched on other devices such as your smartphone, Fire TV, and so on.


To remove a show or movie from your history, click on the "Delete movie or show from Watch History."
But you can't clear the entire history of Amazon Prime Video with just one click through the browser. Instead, you have to do one by one to remove each item.
How to delete search history on the Prime Video app
The Prime Video application does not have an option to view or delete your watch history. However, you can delete your browsing history. Here's how to do it in most versions of the application: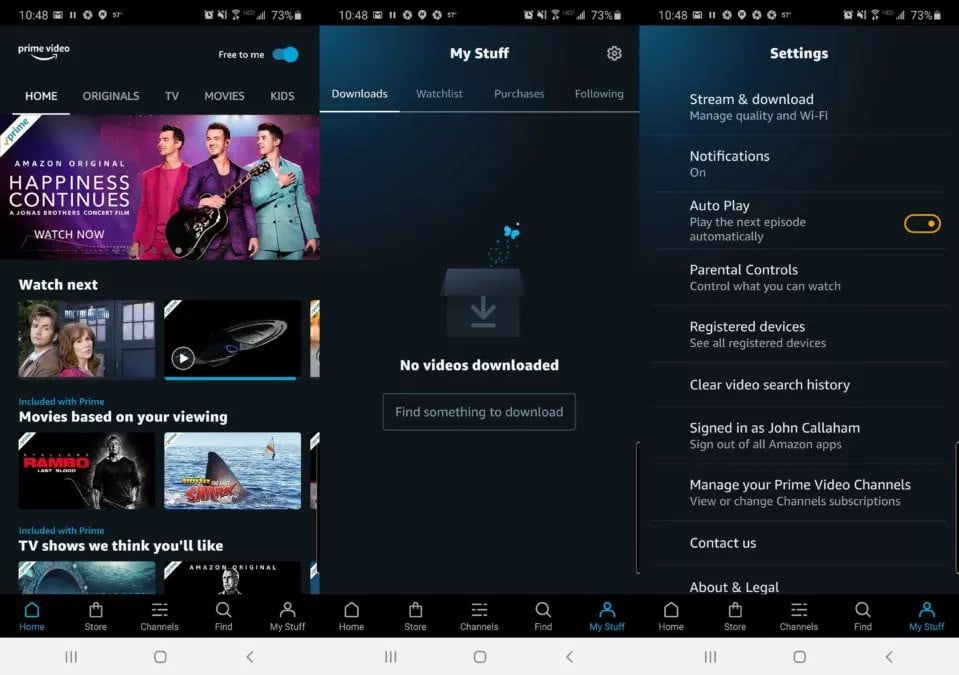 Open the Prime Video app.
Tap the My Stuff option on the bottom right corner of the app.
Go to the Settings option (the gear icon) at the top right corner.
Tap Clear Video Search History.
So these are the way to clear your Amazon Prime Video records. Did it help improve your recommendations? Please let us know your opinion in the comments