Instagram and its parent company Meta have been increasingly conscious of how much time we spend on our phones and social media.
While there are time management apps for iOS and Android, such as ScreenTime and Digital Wellbeing, Instagram has its way of helping you monitor your time on the platform.
While these tools are helpful, they can be challenging to find and modify to your preferences, which is why we've outlined how to make the most of the three Instagram features that have been made available to help you better control your daily usage.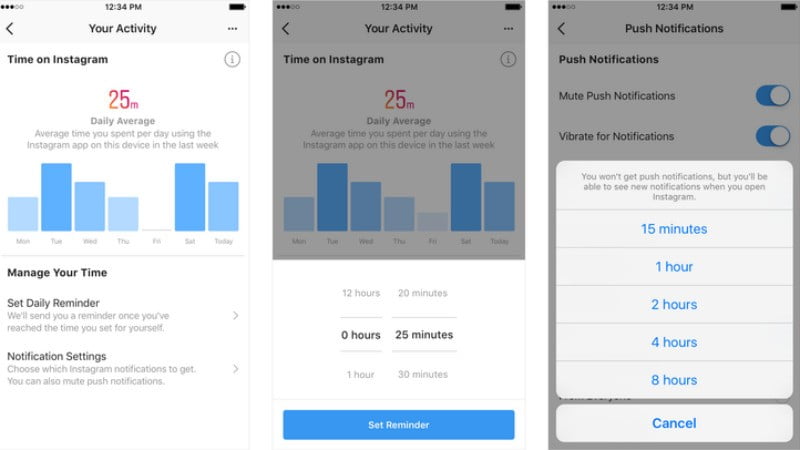 1. Select 'Your Activity' from the drop-down menu:
Press the three lines on the top right of your profile, then 'Your activity.'
2. From the drop-down menu, choose 'Time Spent:
You'll find various options for managing your data, search history, archived material, and other things. In this list, look for 'Time Spent.'
3. You have two options for how you want to use it:
There are two choices here, which can be enabled if desired. The first is 'Set a reminder to take breaks,' which uses a full-screen notice to remind you to take a break after 10, 20, or 30 minutes.
4. Set a daily time restriction for yourself:
Set a daily limit of 30 minutes, 45 minutes, 1 hour, 2 hours, or 3 hours as the second choice. You won't access Instagram for the rest of the day if the timer runs out.
5. Take control of your notifications:
However, if you wish to control your consumption by adjusting the notifications, go to 'Notification Settings' and select 'Pause All' for a set period.