If you've forgotten your passcode on your Android phone, here's how to get it unlocked.
Have you managed to lock yourself out of your phone? Don't panic. We've all been there before, and we'll probably be there again at some point. We will show you how to get yourself back up and running.
If you've forgotten your pattern, pin, or password and cannot access your phone, don't despair. While lock screens are designed to be challenging to break into, there are a few potential workarounds.
Most phones now allow you to log in using biometrics, so first, try the fingerprint scanner or facial recognition software. If you don't already have this setup, there are a few more options.
Google Find My Device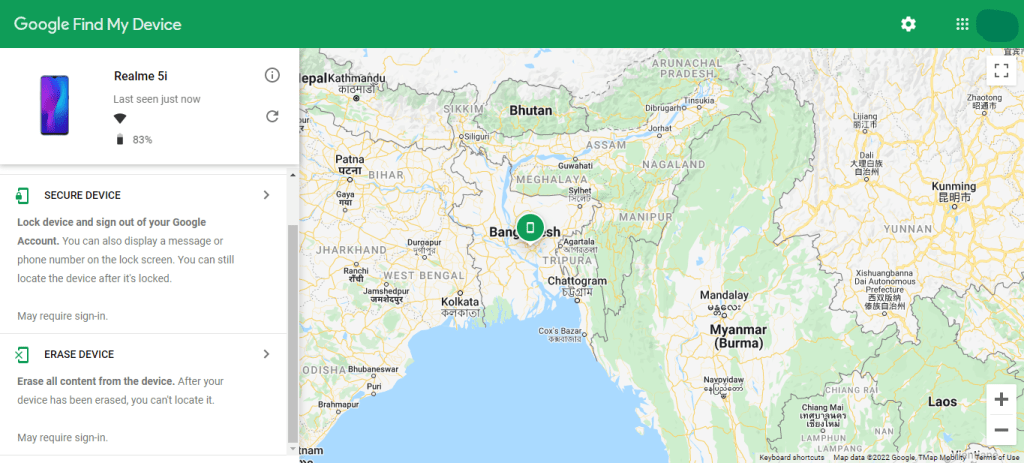 The first thing that comes to mind is to use Google's Find My Device service (formerly Android Device Manager). You'll need to sign in using your Google account, and it'll only operate on newer smartphones – but you may use this service from whatever device you want.
The location must also be turned on and linked to data/Wi-Fi.
After that, click Secure Device on the device you want to unlock. After that, tap Erase Device and confirm your selection. You'll be able to create a new password from there.
Some of your photographs and apps may be lost at first, but they will be backed up via your Google account.
Refresh the page or app a few times if the Device Manager isn't picking up your device. It should arrive at some point. You can also erase your cache by performing a hard refresh on your PC (CTRL + F5).
Check to see if Smart Lock is turned on.
Smart Lock is an Android feature that allows you to open your phone without a password if you're at a location it recognizes. However, you must enable this option before you lose access to your PIN.
The smart lock can be enabled in Settings > Security & lock screen > Smart lock if you want to future-proof your device.
You have three Smart Lock options to choose from:
On-body detection: Leave your phone unlocked while it's on your person.
Trusted locations: Make a note of where the device should be unlocked.
Devices that can be trusted: Include a gadget to keep this one opened when it's nearby.
The Feature 'Forgot Pattern'
You can utilize the 'Forgot Pattern' option if you're running an older version of Android, such as 4.4 or lower. If you have failed to unlock your phone five times, a notice will appear. A "Forgot Pattern?" button can be found in the bottom right corner of your screen. It should be tapped.
After that, enter your Google account information, and Google will e-mail you your new unlock code.
Samsung's 'Find My Mobile' Service
This is a viable option if you have a Samsung device; however, if you haven't already set up your Samsung account, it will not function.
Then, on the device, you want to reset the password for, tap Unlock. Any other passwords you've set up on the phone will be erased. If prompted, confirm your selection and sign in to your Samsung account. You should now be able to unlock your device.
The Factory Reset
We're about to get into some slightly more radical steps, but a factory reset is an excellent option to start over if you have all of your data backed up and nothing on your phone that you can't live without.
However, there are safeguards in place to prevent Factory Resets, so you'll need your Google login details to do this step. This is what you must do:
Check that your phone or tablet is at least 30% charged.
Open the Settings app on your phone.
Select Backup & Reset from the drop-down menu.
Reset the factory data
Choose Reset phone from the menu.
Erasing everything is the option to choose.
You will be required to enter your Google password now if you have one.
After that, you may log into your Google account to retrieve any lost data and create a new password that you'll remember (or set up biometrics for your password to avoid getting locked out in the future).
Using Recovery Mode to get around a non-stock lock screen
If the lock screen you're experiencing an issue with is from a third-party app rather than the phone's default lock screen, you can get around it by booting the phone into recovery mode.
Depending on the gadget you have, this technique will be different. We recommend searching for your device on the manufacturer's website for detailed instructions.
In most circumstances, long-pressing the power and volume buttons together will bring up the choice. The screen will then display a mascot and options. The volume keys for up and down can be used to cycle between the selections.
To confirm your option, press the power button once you've entered recovery mode. The lock screen will be disabled when the phone starts up.