The Dropout is a tv series that covers the controversy surrounding Elizabeth Holmes and her firm Theranos. The specifics of the incident are so outrageous that they seem tailor-made for television.
Hulu's 2021 docudrama Dopesick, about how a drug firm tried to sell a new medication that became the primary source of the opioid problem, received many critical acclaim and awards. The streamer intends to repeat the feat with a new health-related docudrama limited series. The Dropout is a miniseries about Elizabeth Holmes, the founder of Theranos. Holmes claimed to have developed a gadget that could extract a large amount of medical data from just a few drops of blood. The corporation raised hundreds of millions of dollars thanks to this guarantee.
Unfortunately, the machine didn't perform as described, Holmes was charged with fraud by the Securities and Exchange Commission in 2018. The short series, which is based on an ABC News podcast, depicts how Holmes persuaded wealthy donors to invest in Theranos and how company whistleblowers exposed her deception. Reviewers have already praised Amanda Seyfried's portrayal of Sherlock Holmes.
THE CAST MEMBERS ARE William H. Macy, Laurie Metcalf, Stephen Fry, and Naveen Andrews as Holmes' boyfriend and Theranos COO Sunny Balwani.
Who Is Elizabeth Holmes?
Theranos was founded by Holmes, who also served as its CEO. She was born in February 1984 and was fascinated by inventions as a child. She aspired to be a doctor, but she was afraid of needles, which led her to found Theranos. The businesswoman studied chemical engineering at Stanford University before dropping out in 2004 after launching her company the year before.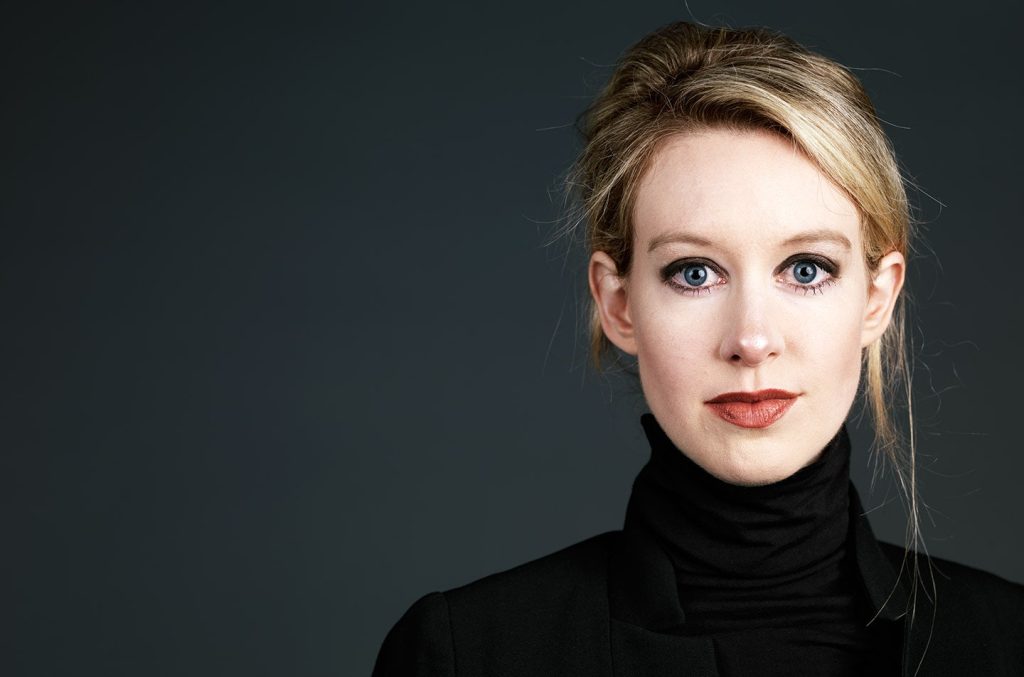 Steve Jobs inspired the Washington, D.C. native, who began wearing the former Apple CEO's characteristic black turtlenecks. To be regarded seriously in her male-dominated career, she supposedly deepened her voice.
In 2014, Holmes became the world's youngest female self-made billionaire. Her net worth has been reported to be $4.5 billion.
What Is Theranos?
In 2003, Holmes started Theranos to invent a technology to do blood tests using just a tiny amount of blood drawn via a finger prick. "A chemical reaction happens, and a signal is generated from the chemical contact with the material, which is then translated into a result, which trained laboratory professionals then examine."
With the premise that she would not divulge how the technology worked, the businesswoman gathered more than $700 million from high-profile investors. Theranos obtained relationships with major firms like Walgreens, which opened Theranos testing labs in its stores as Holmes' fame grew.
By October 2016, Theranos has stopped operating its labs and shut down its wellness clinics.
In March 2018, the SEC charged Holmes, Theranos, and Balwani with "massive fraud." She agreed to give up financial and voting control of the company, pay a $500,000 fine, and hand over shares of Theranos stock in exchange for a $500,000 fine.
Holmes and Balwani were charged with nine charges of wire fraud and two counts of wire fraud conspiracy in June 2018. They both entered not guilty pleas. At the moment, she stepped down as CEO, and Theranos announced its plans to close in September 2018.
Every Thursday, Hulu releases new episodes of The Dropout.