1. Life Is Beautiful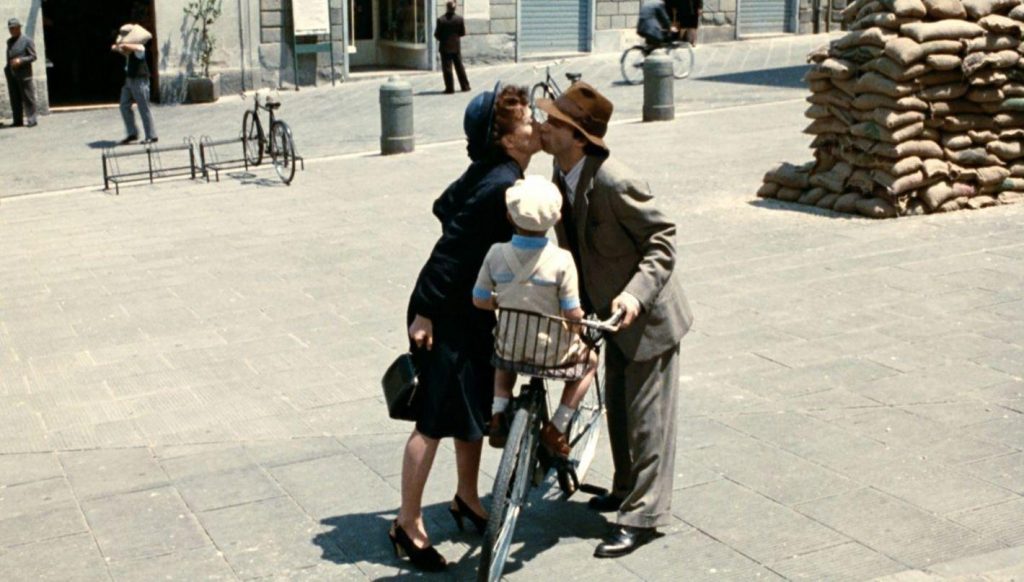 A gentle Jewish-Italian book-keeper named Guido Orefice comes to Arezzo. He will be working here as a waiter at a hotel. Guido meets Dora, a beautiful school teacher. He is naturally very funny and charming. They fall in love then he marries her and they have a son. But little did they know their happiness is not going to last. After the German army occupies Italy, their family gets separated and taken to a concentration camp. Then he tries to help his son survive the war. This is one of the best foreign movies ever created. Top 20 Foreign Movies
Director: Roberto Benigni
Producer: Gianluigi Braschi, Elda Ferri
Writer: Roberto Benigni, Vincenzo Cerami
Starring: Roberto Benigni, Nicoletta Braschi,
2. The Lives of Others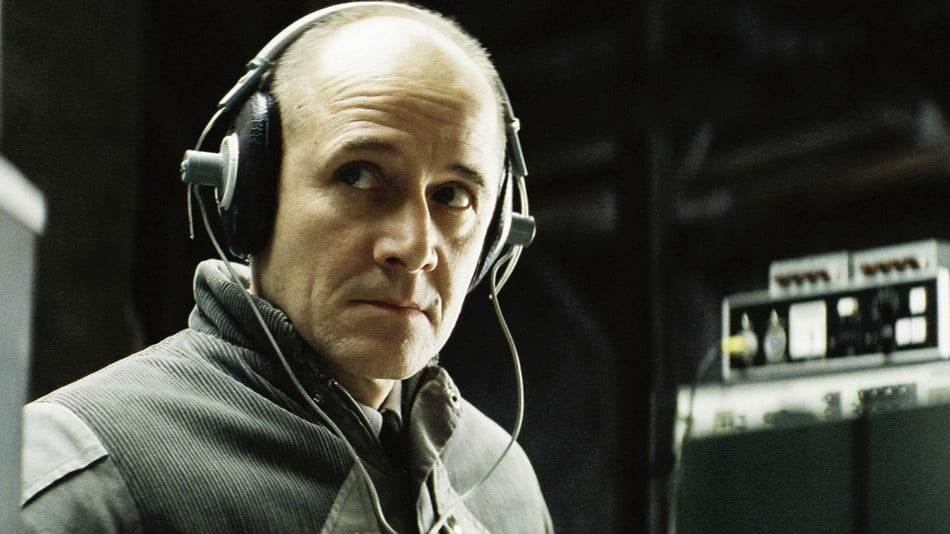 Gerd Wiesler who is a secret police officer with the Stasi doubting that a famous playwright is with and helping the Communist Party. Then he received approval to Investigate the man and his lover. At one point he becomes sympathetic to the couple. He starts to care for them. Wiesler's superior takes a liking to the lover, Christa-Maria, and orders Wiesler to kill the playwright. Wiesler feels conflicted about where his loyalties stand. Top 20 Foreign Movies
Director: Florian Henckel von Donnersmarck
Producer: Max Wiedemann, Quirin Berg
Writer: Florian Henckel von Donnersmarck
Starring: Ulrich Mühe, Martina Gedeck, Sebastian Koch, Ulrich Tukur
3. The Secret in Their Eyes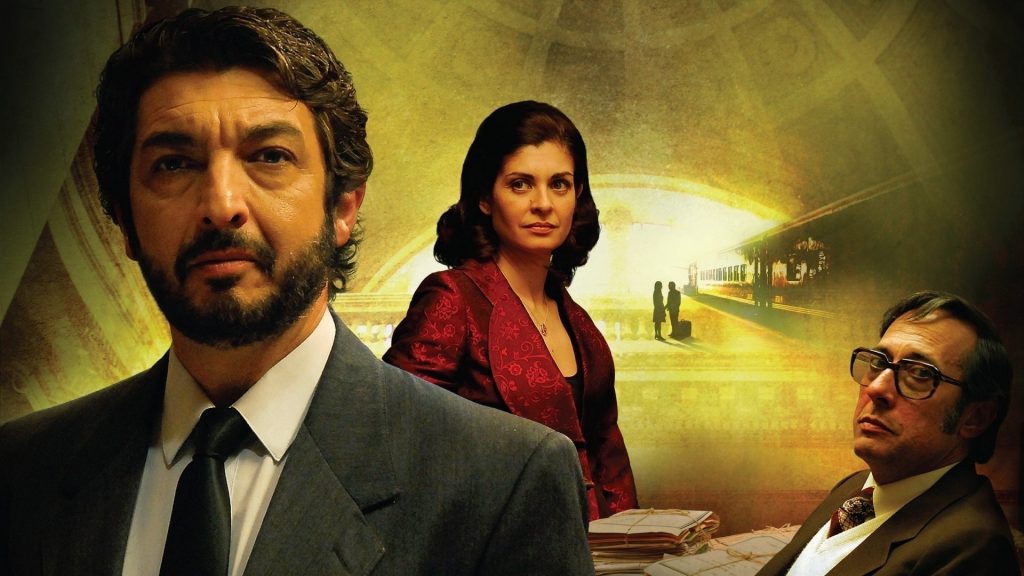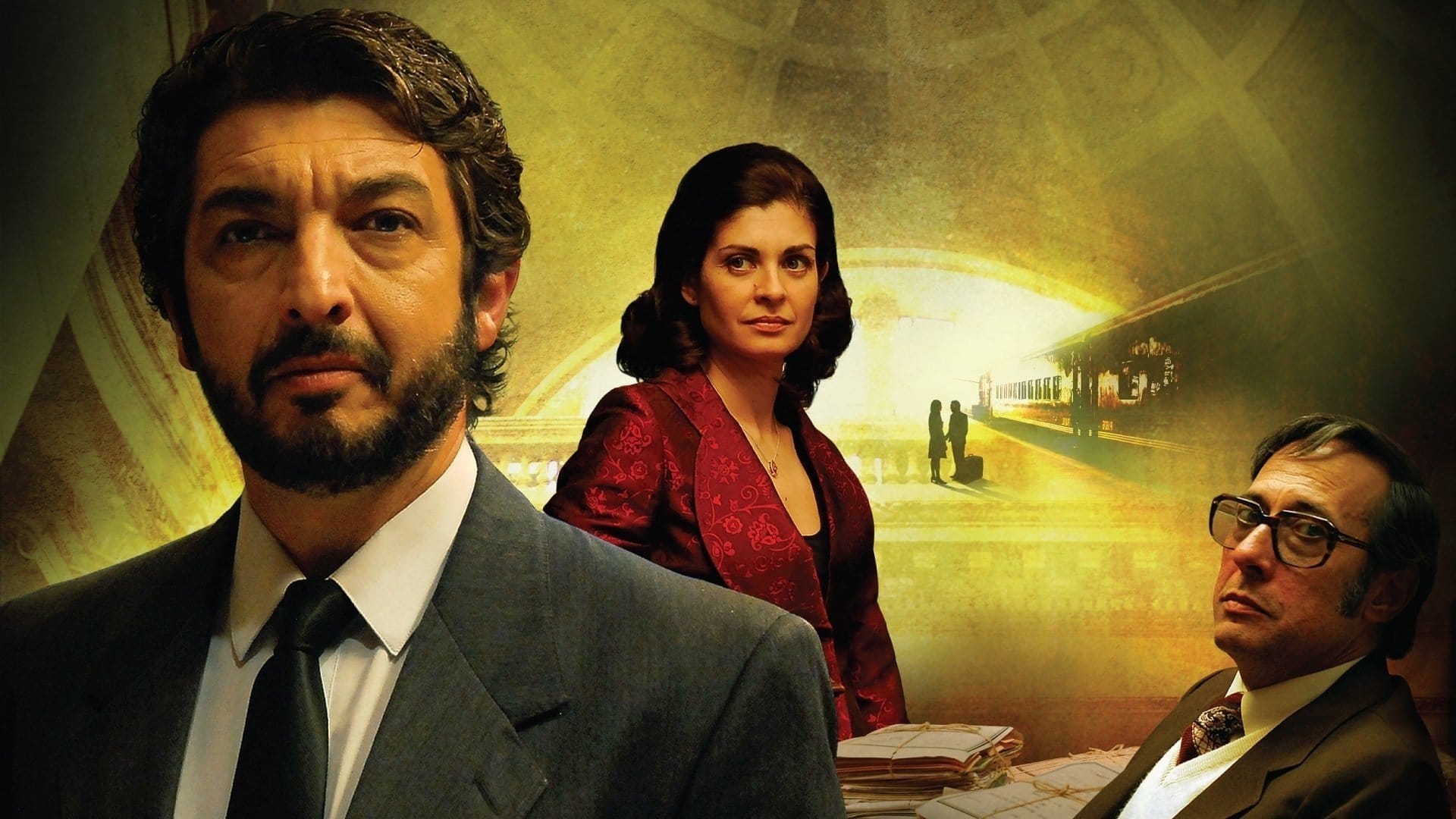 Retired criminal investigator Benjamin Esposito decides to write a novel about an old unsolved rape and murder of a newlywed. Then he contacts his former colleague and a Judge. With the help of them, He tries to connect the dots to make sense of the mystery. This attempt takes Benjamin on an emotional path that leads to shocking pieces of information.
Director: Juan José Campanella
Producer: Juan José Campanella, Mariela Besuievsky
Writer: Juan José Campanella, Eduardo Sacheri
Starring: Ricardo Darín, Soledad Villamil, Pablo Rago, Javier Godino, Guillermo Francella
4. City of God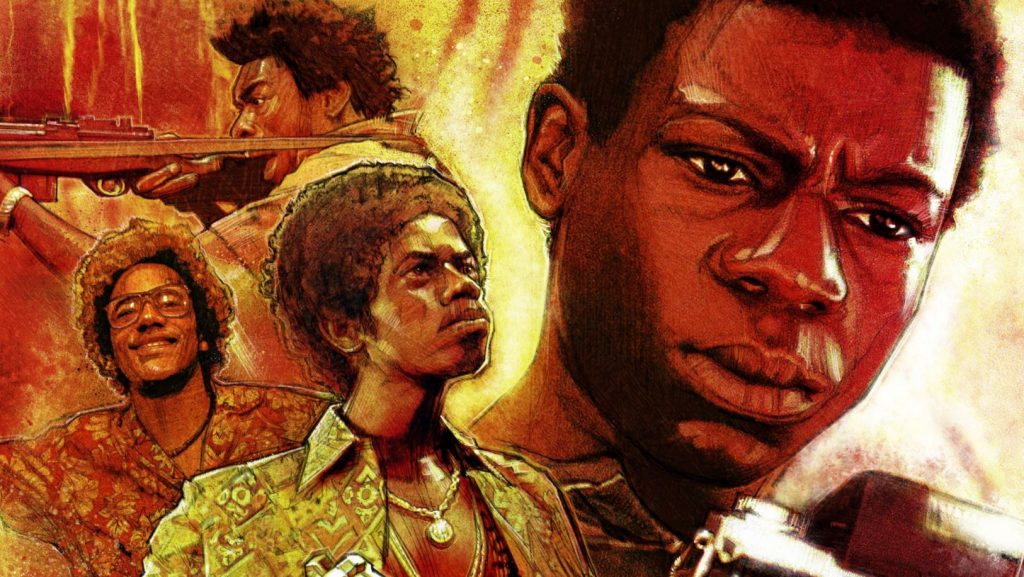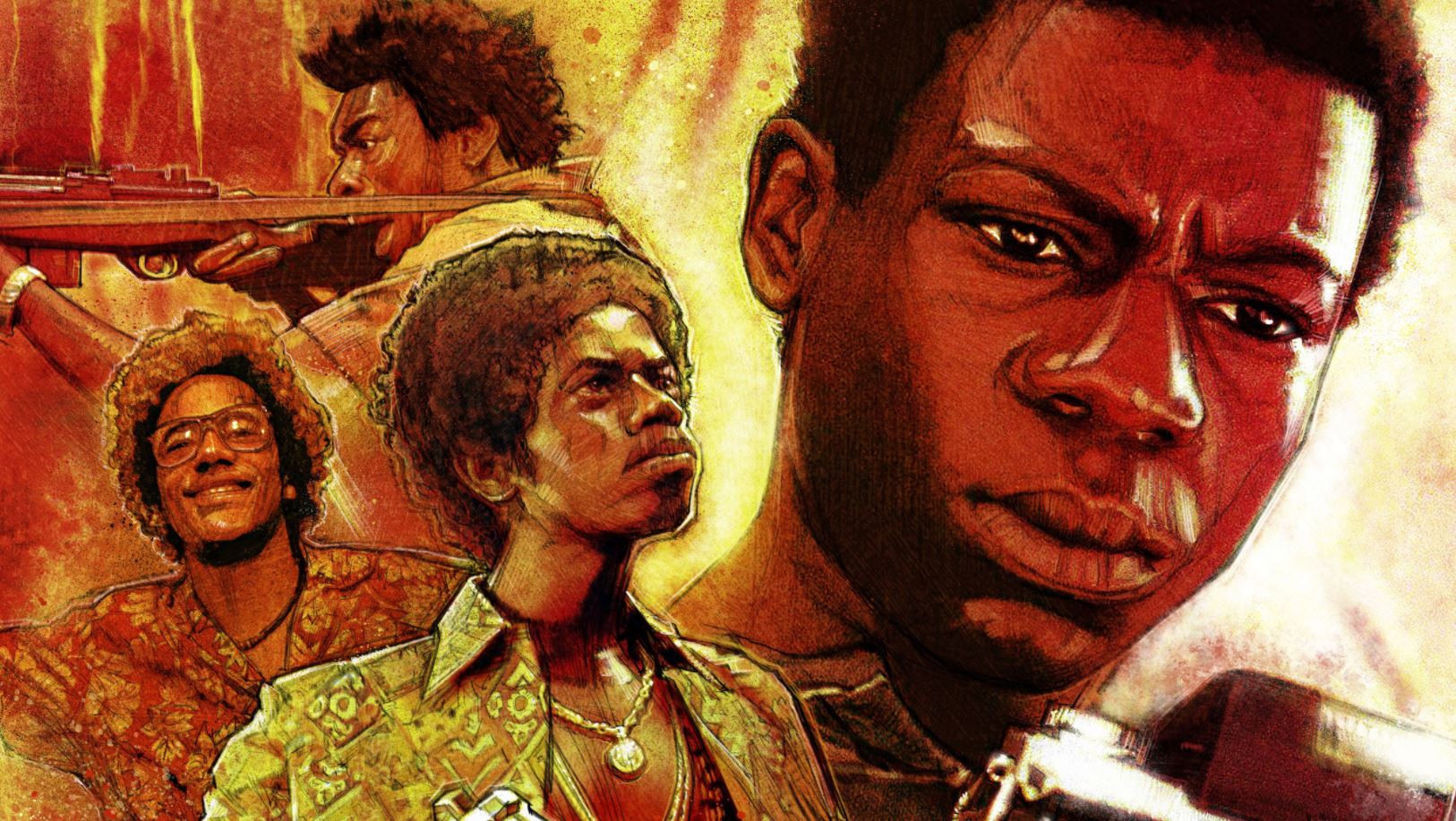 In the 60s, two young men choose different paths in Rio de Janeiro. A budding photographer named Rocket documents violence in his neighborhood. A drug dealer named Pequeno uses Rocket to capture photos to increase his popularity as a turf war begins with his rival. This is an intense story of a very poor drug-affected neighborhood.
Director: Fernando Meirelles, Kátia Lund
Producer: Andrea Barata Ribeiro, Maurício Andrade Ramos
Writer: Bráulio Mantovani
Starring: Alexandre Rodrigues, Leandro Firmino da Hora, Jonathan Haagensen, Phellipe Haagensen, Douglas Silva, Daniel Zettel, Seu Jorge
5. Amélie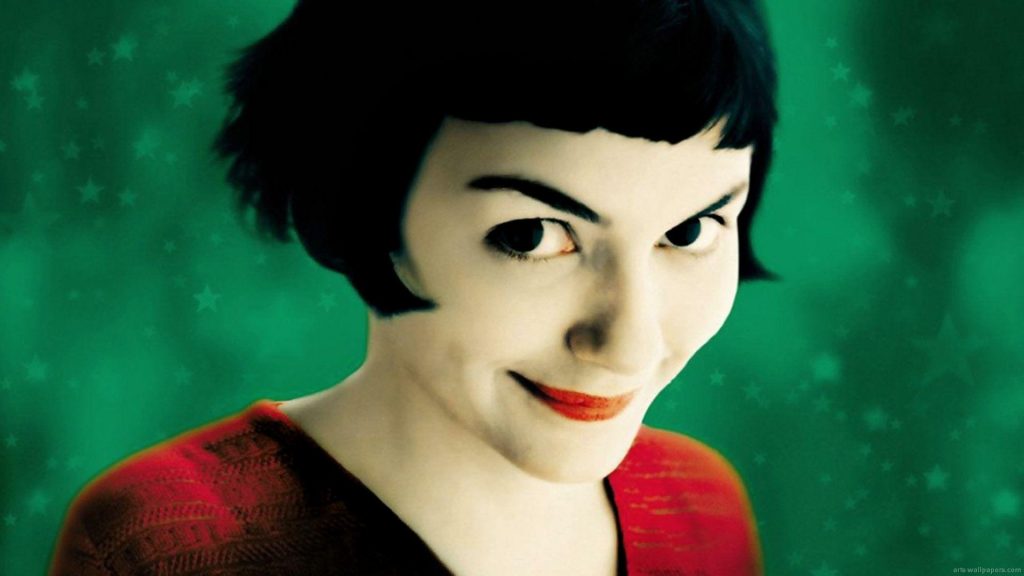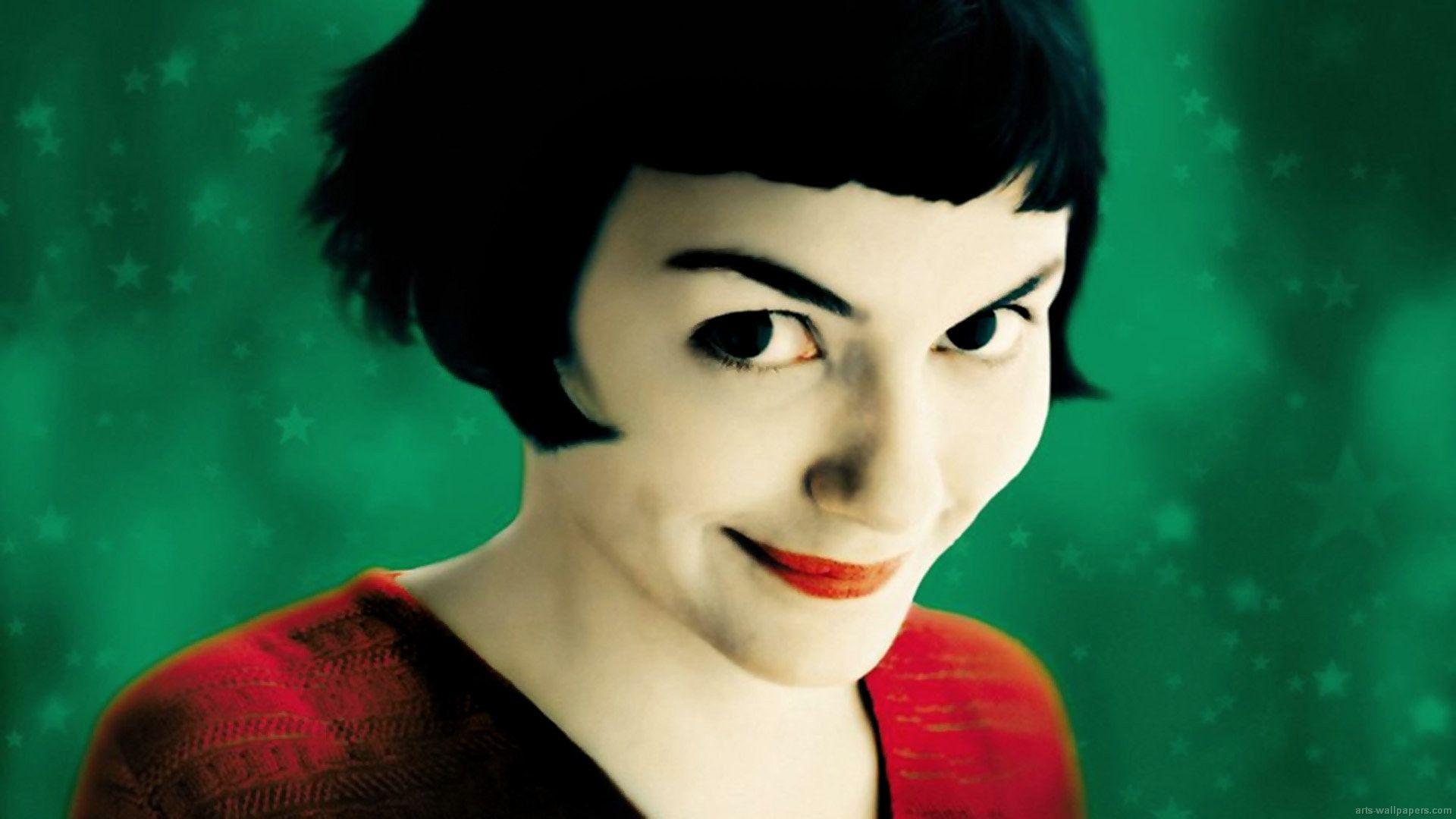 Amélie is a shy young waitress who discretely orchestrates the lives of the people around her. She has a childhood treasure of a former occupant of her apartment. Amélie finds him and gives back his long-lost treasures. While giving the things, Amélie sees a beautiful effect it has on the owner. So she decides to make others happy. In the meantime, she pursues a man who collects discarded photo booth pictures.
Director: Jean-Pierre Jeunet
Producer: Jean-Marc Deschamps, Claudie Ossard
Writer: Guillaume Laurant, Jean-Pierre Jeunet
Starring: Audrey Tautou, Mathieu Kassovitz, Rufus, Lorella Cravotta, Serge Merlin, Jamel Debbouze, Claire Maurier, Clotilde Mollet, Isabelle Nanty, Dominique Pinon, Artus de Penguern, Yolande Moreau, Urbain Cancelier, Maurice Bénichou
6. The Intouchables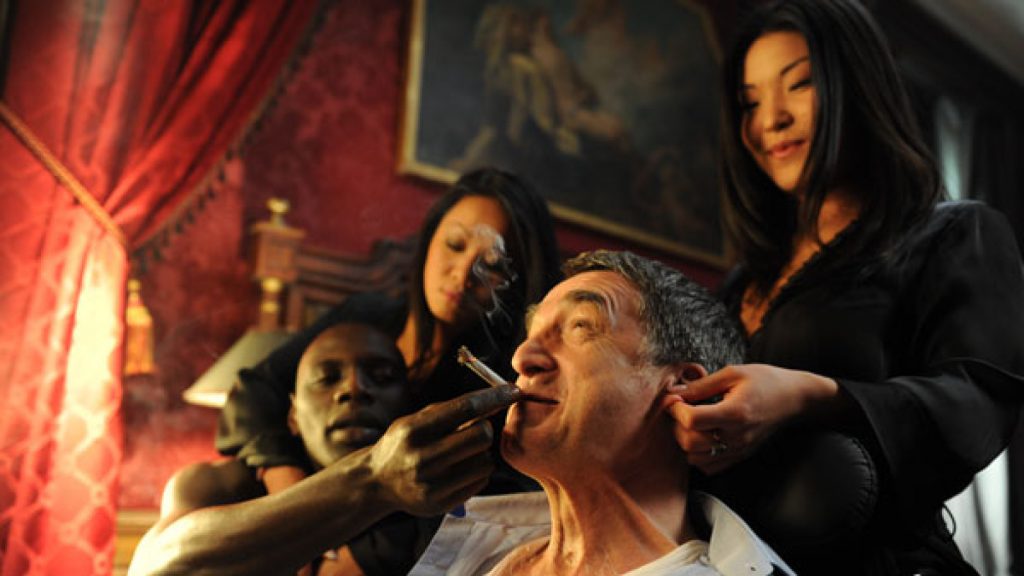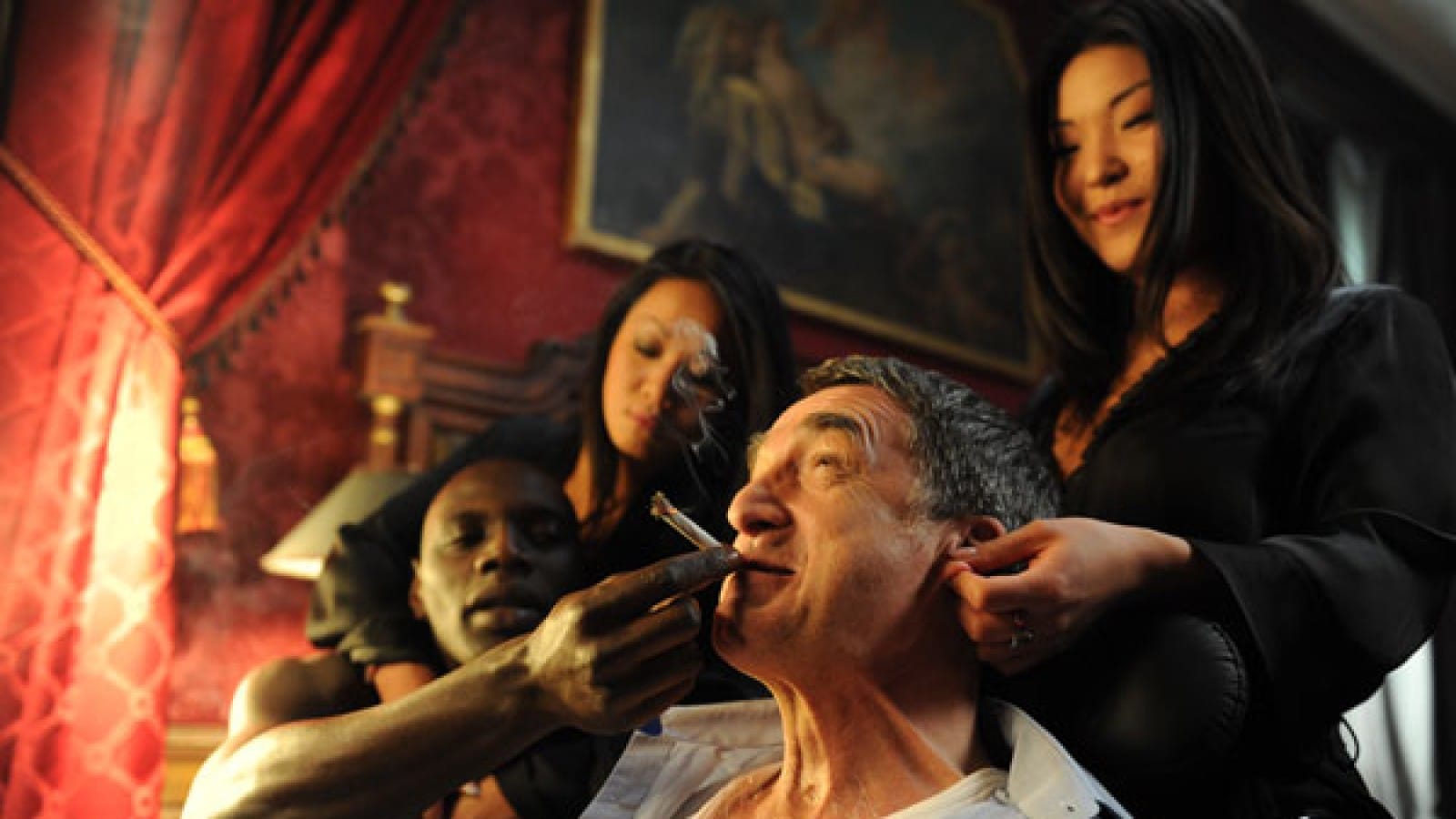 A Parisian aristocrat Philippe is quadriplegic since a paragliding accident. He interviews candidates for the position of caregiver. Then he hires a black man named Driss cuts to be his caretaker. They are very different people by nature. But after living some time together, he and his carer develop a very close friendship. They both roam around and Driss shows the quadriplegic millionaire how to live life fully. Top 20 Foreign Movies
Director: Olivier Nakache, Éric Toledano
Producer: Nicolas Duval Adassovsky, Yann Zenou, Laurent Zeitoun
Writer: Olivier Nakache, Éric Toledano
Starring: François Cluzet, Omar Sy
7. Cinema Paradiso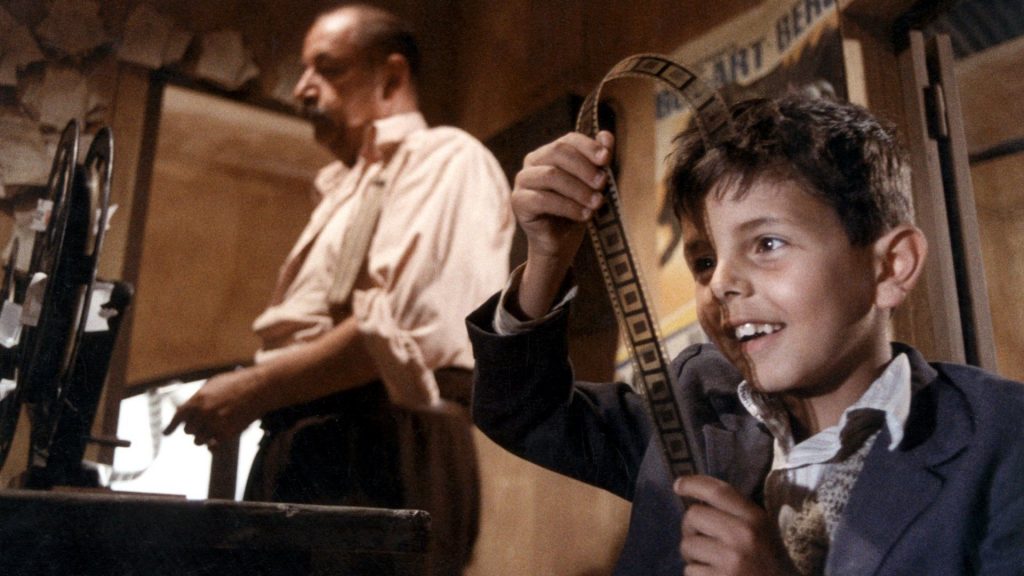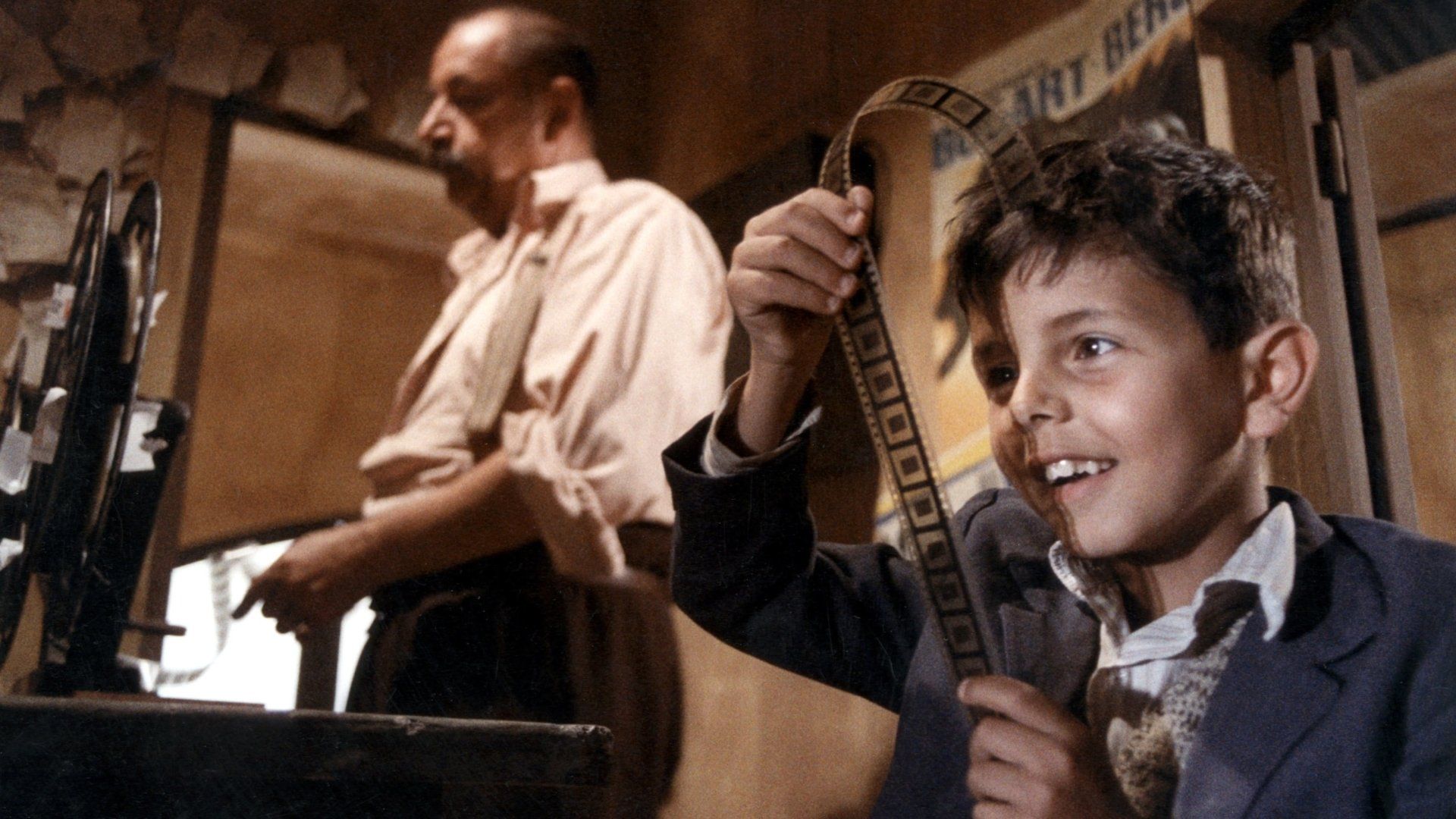 Salvatore Di Vita discovers the perfect escape from life in his Sicilian village after the war: the Cinema Paradiso movie house. Projectionist Alfredo instills in the boy a deep love of films. After growing up Salvatore falls in love with a pretty girl and takes over as the Cinema Paradiso's projectionist. Alfredo tries to convince Salvatore to leave the small village so that he can pursue his passion and be a filmmaker one day.
Director: Giuseppe Tornatore
Producer: Franco Cristaldi, Giovanna Romagnoli
Writer: Giuseppe Tornatore
Starring: Philippe Noiret, Jacques Perrin, Antonella Attili, Pupella Maggio, Salvatore Cascio
8. A Separation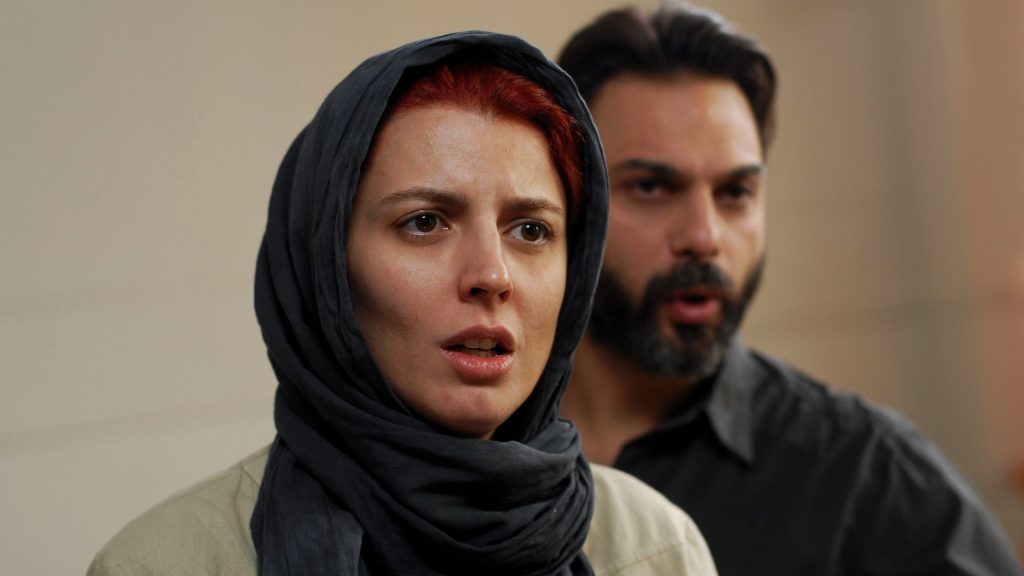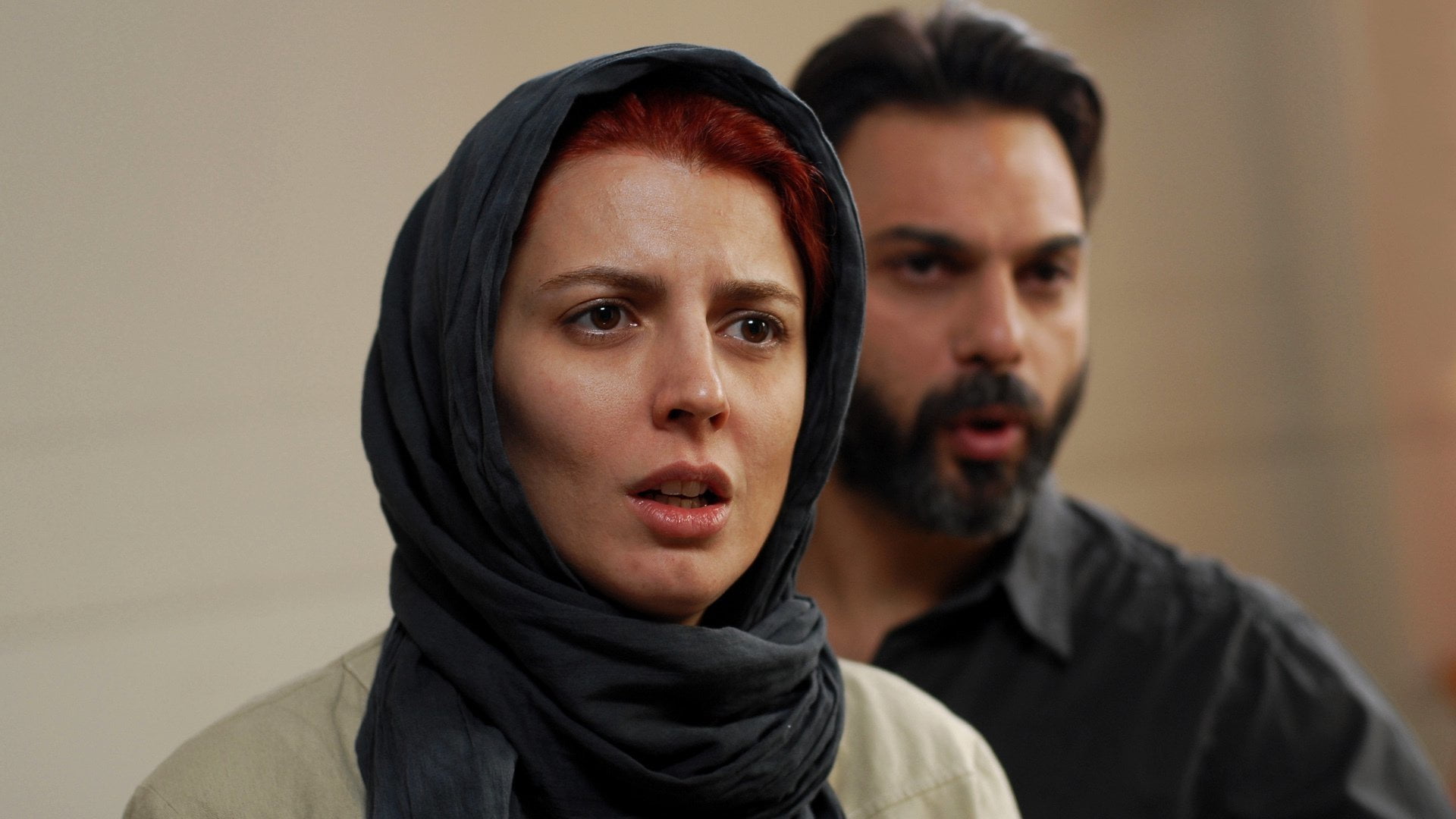 A banker Nadem and his wife Simin are happily married together. But when he refuses to leave Tehran, his wife sues for divorce so that she can make a better life for their child. Nader hires a carer for his father while he's at work. The caregiver, Razieh is a married woman who hides her pregnancy. Nader gets angry with Razieh and shoves her, sadly she has a miscarriage. Razieh's husband takes Nader to court and things get intense.
Director: Asghar Farhadi
Producer: Asghar Farhadi
Writer: Asghar Farhadi
Starring: Leila Hatami, Peyman Moaadi, Shahab Hosseini, Kimiya Hosseini, Babak Karimi, Sareh Bayat, Sarina Farhadi, Merila Zarei
9. A Very Long Engagement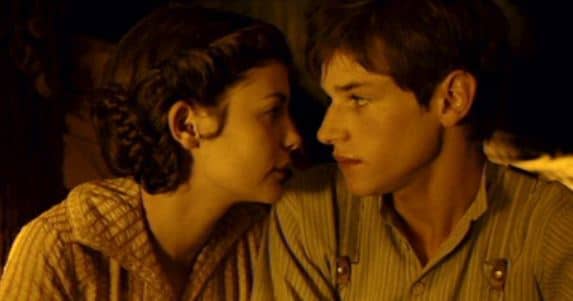 Mathilde is told that her fiancé has been killed in World War I. She refuses to believe this, however, and begins trying to find out what actually happened on the battlefield the night he was supposedly killed, enlisting the help of a private investigator. During her search, she stumbles across evidence of the inhumane and morally bankrupt system used by the French to deal with deserters and hears from other men who were sentenced to extreme punishment.
Director: Jean-Pierre Jeunet
Producer: Jean-Pierre Jeunet, Francis Boespflug, Bill Gerber, Jean-Louis Monthieux, Fabienne Tsaï
Writer: Jean-Pierre Jeunet, Guillaume Laurant, Sébastien Japrisot
Starring: Audrey Tautou, Gaspard Ulliel, Marion Cotillard, Dominique Pinon, Chantal Neuwirth, André Dussolier, Ticky Holgado, Jodie Foster
10. Bicycle Thieves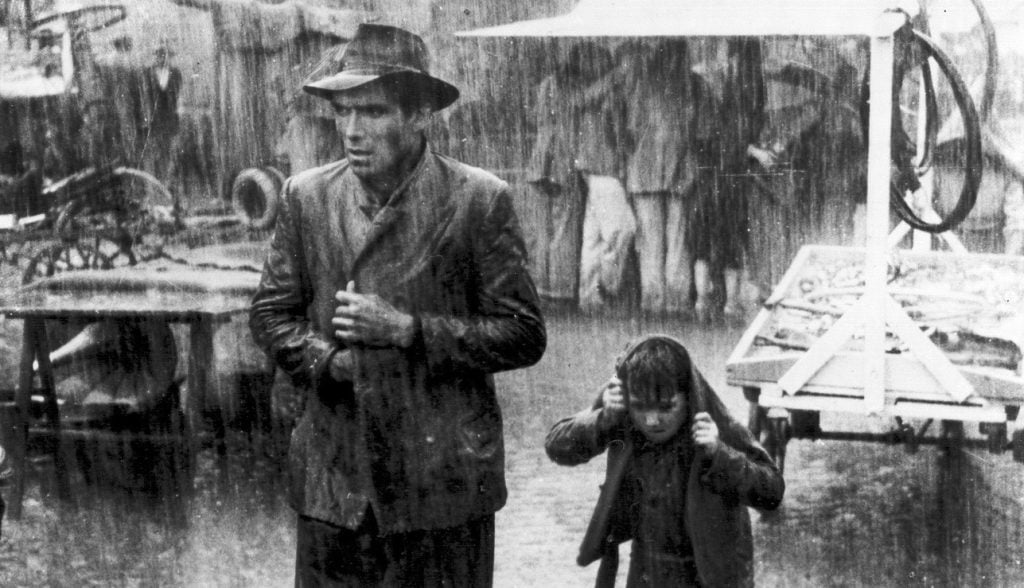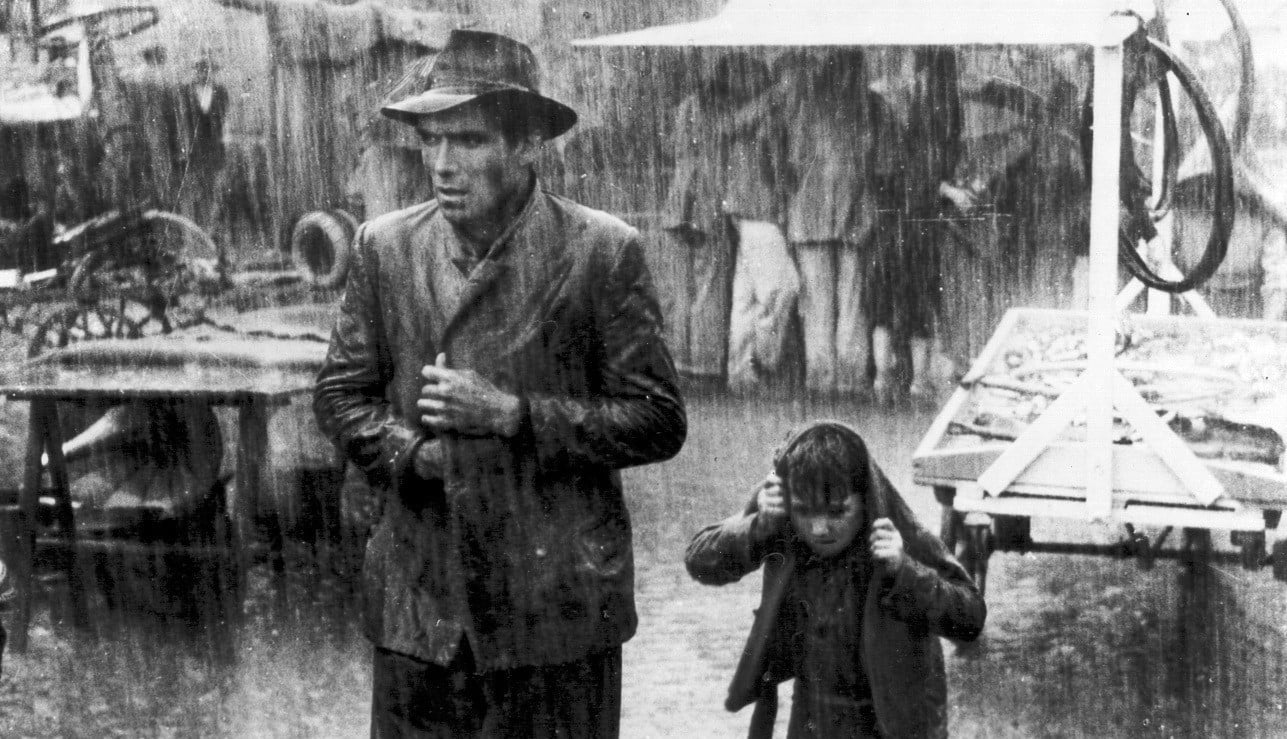 Unemployed Antonio Ricci is elated when he finally finds work hanging posters around war-torn Rome. His wife, Maria, sells the family's bed linens to retrieve Antonio's bicycle from the pawnshop so he can take the job. However, disaster strikes when Antonio's bicycle is stolen, and his new job is doomed unless he can find the thief. With the help of his lively son, Bruno, Antonio combs the city, growing increasingly desperate for justice.
Director: Vittorio De Sica
Producer: Ercole Graziadei, Sergio Bernardi, Count Cicogna
Writer: Vittorio De Sica, Cesare Zavattini, Suso Cecchi d'Amico, Gherardo Gherardi, Oreste Biancoli, Adolfo Franci, Luigi Bartolini
Starring: Enzo Staiola, Lamberto Maggiorani
11. The Invisible Guest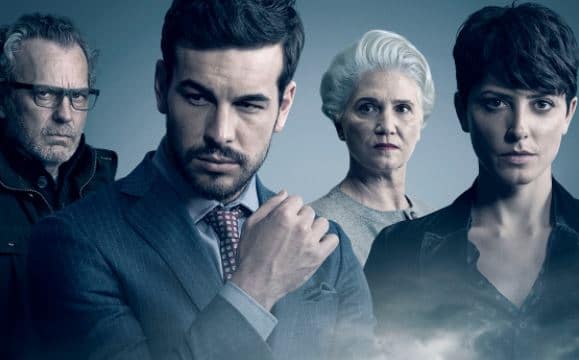 A young businessman wakes up in a locked hotel room next to the body of his dead lover. He hires a prestigious lawyer to defend him, and over the course of one night, they work together to find out what happened.
Director: Oriol Paulo
Producer: Mercedes Gamero, Adrian Guerra, Sandra Hermida, Mikel Lejarza, Eneko Lizarraga, Núria Valls
Writer: Oriol Paulo
Starring: Mario Casas, Ana Wagener, José Coronado, Bárbara Lennie
12. Wings of Desire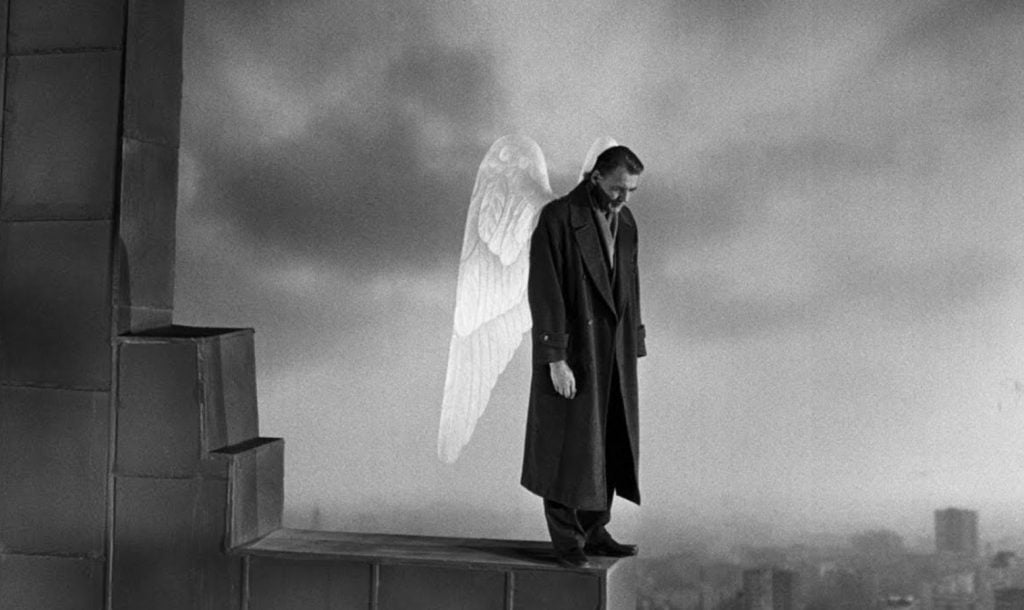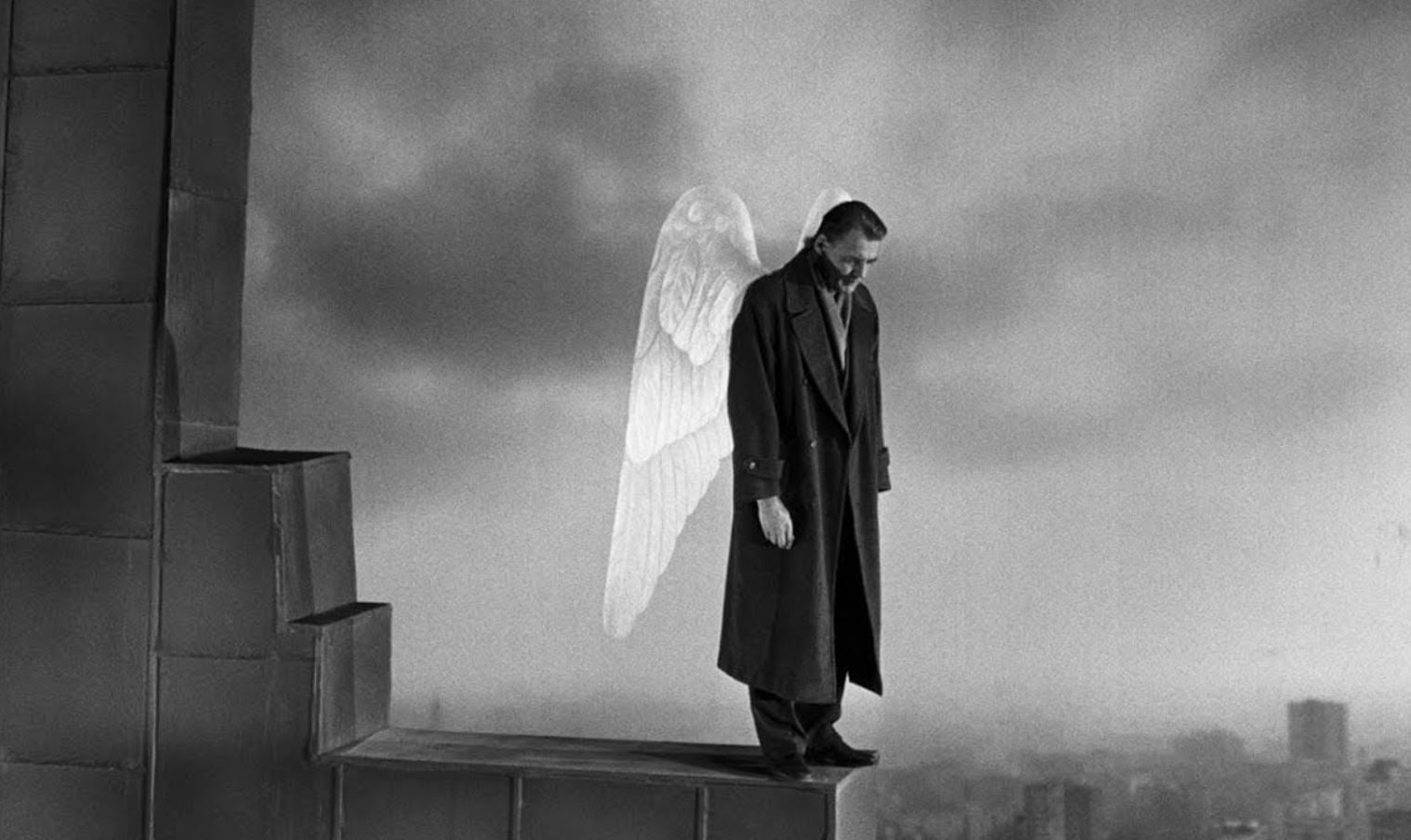 Two angels, Damiel and Cassiel, glide through the streets of Berlin, observing the bustling population, providing invisible rays of hope to the distressed but never interacting with them. When Damiel falls in love with lonely trapeze artist Marion, the angel longs to experience life in the physical world and finds–with some words of wisdom from actor Peter Falk — that it might be possible for him to take human form.
Director: Wim Wenders
Producer: Wim Wenders, Anatole Dauman
Writer: Wim Wenders, Peter Handke, Richard Reitinger
Starring: Bruno Ganz, Solveig Dommartin, Otto Sander, Curt Bois, Peter Falk
13. Pan's Labyrinth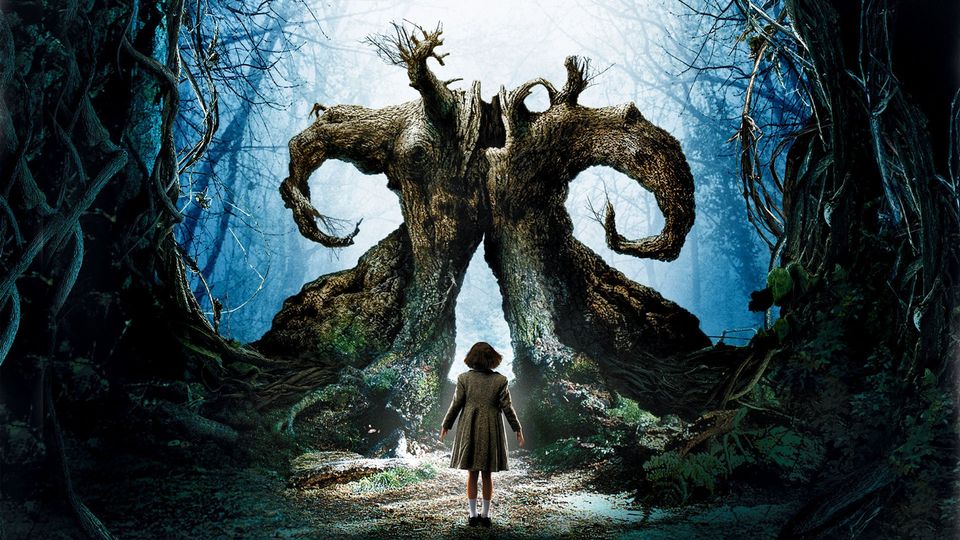 It's 1944 and the Allies have invaded Nazi-held Europe. In Spain, a troop of soldiers is sent to a remote forest to flush out the rebels. They are led by Capitan Vidal, a murdering sadist, and with him are his new wife Carmen and her daughter from a previous marriage, 11-year-old Ofelia. Ofelia witnesses her stepfather's sadistic brutality and is drawn into Pan's Labyrinth, a magical world of mythical beings.
Director: Guillermo del Toro
Producer: Guillermo del Toro, Bertha Navarro, Alfonso Cuarón, Frida Torresblanco, Álvaro Augustin
Writer: Guillermo del Toro
Starring: Sergi López, Maribel Verdú, Ivana Baquero, Doug Jones, Ariadna Gil, Álex Angulo
14. Incendies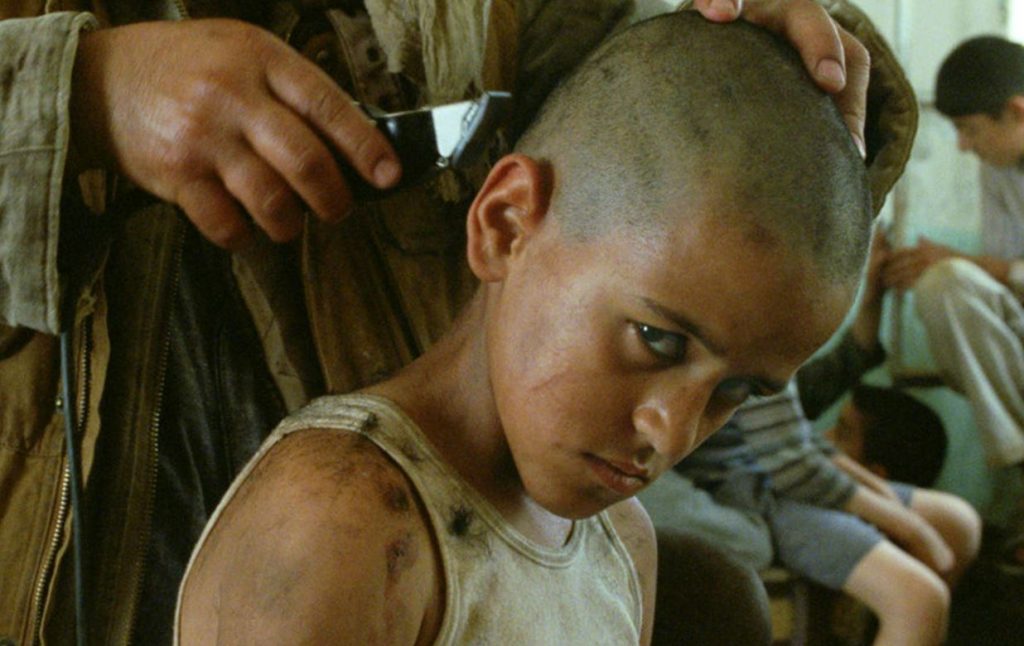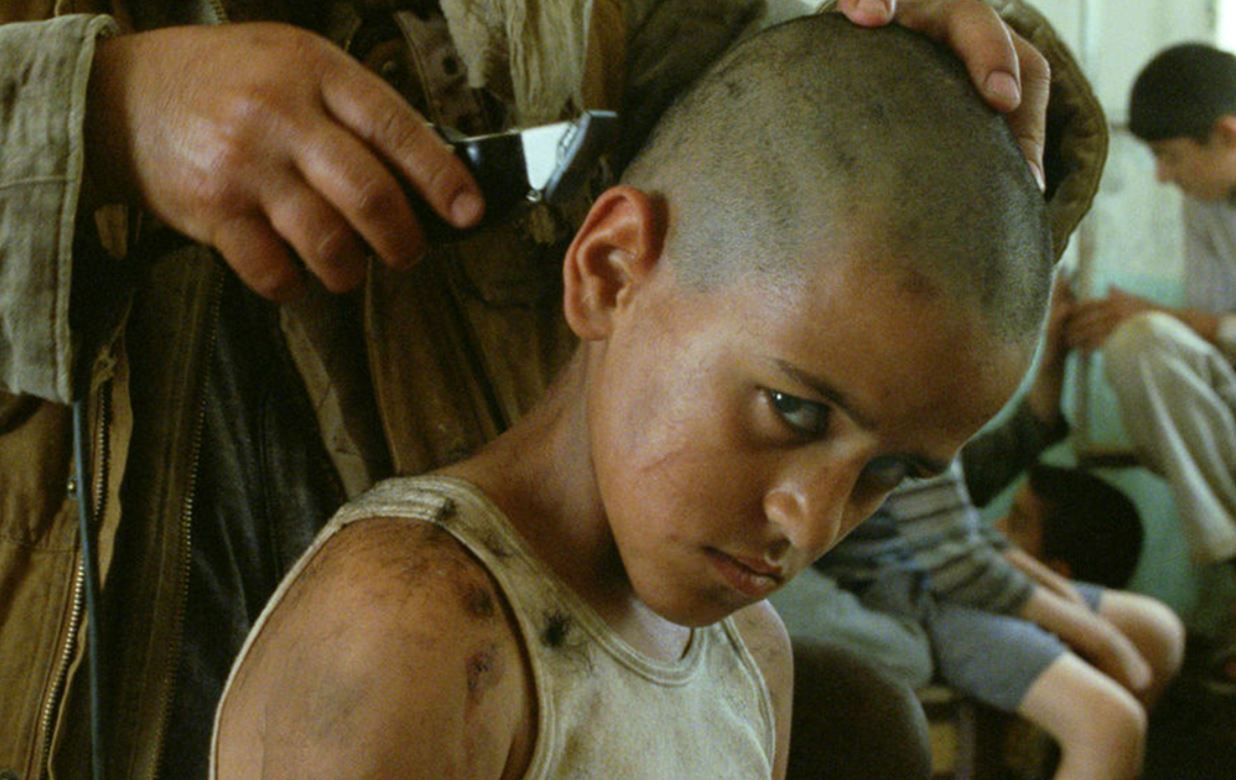 Nawal, a dying Middle Eastern woman living in Montreal, leaves separate letters to her twin children to be read once she passes away. Jeanne is to deliver hers to the father the twins never knew, and Simon is to give his to the brother they never knew they had. The siblings travel to the Middle East separately, where they each experience acts of brutality, uncover startling family history, and have revelations about themselves.
Director: Denis Villeneuve
Producer: Luc Déry, Kim McCraw
Writer: Denis Villeneuve, Valérie Beaugrand-Champagne, Wajdi Mouawad
Starring: Lubna Azabal, Mélissa Désormeaux-Poulin, Maxim Gaudette, Rémy Girard
15. Amores Perros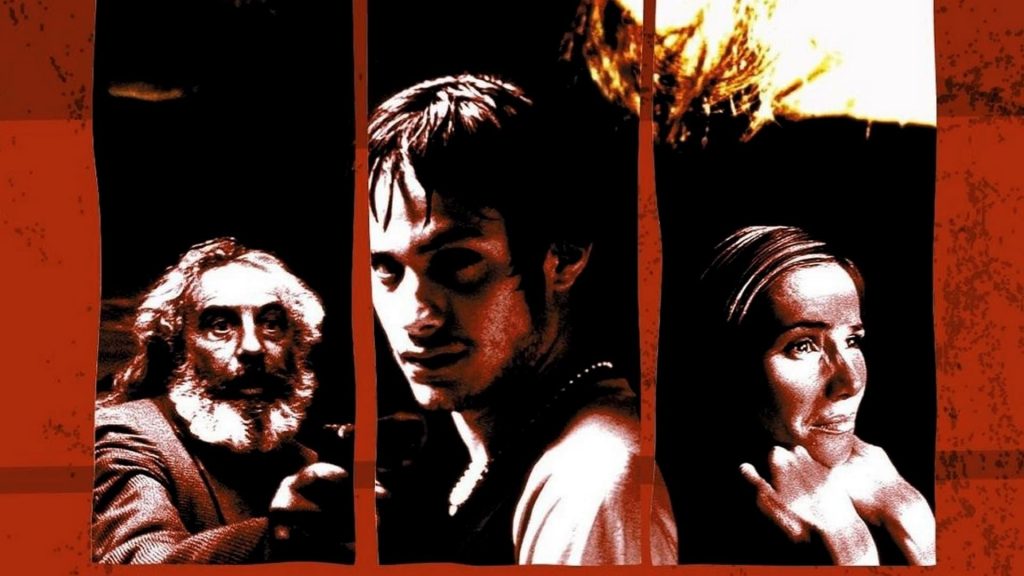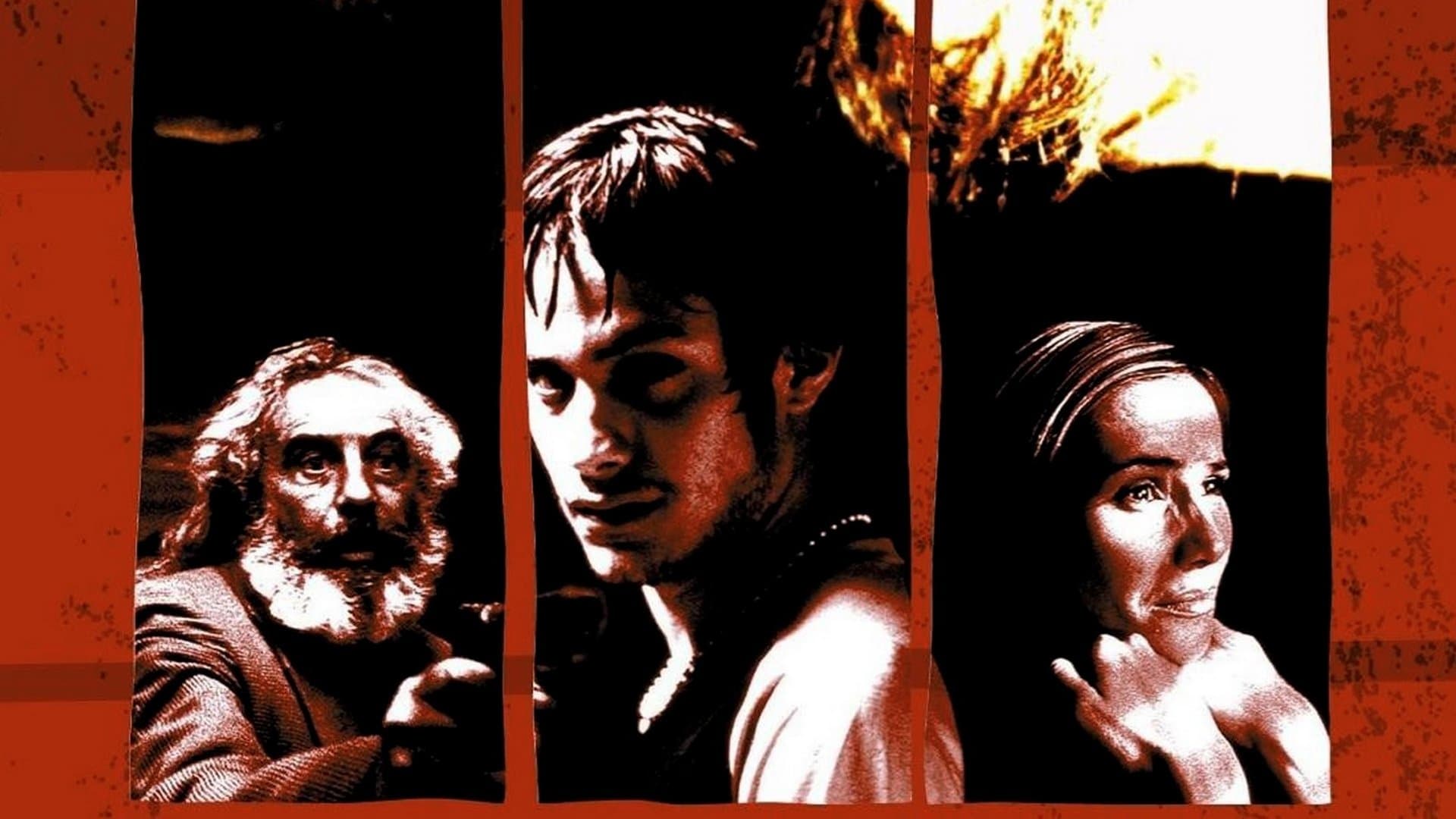 "Amores Perros" is a bold, intensely emotional, and ambitious story of lives that collide in a Mexico City car crash. Inventively structured as a triptych of overlapping and intersecting narratives, "Amores Perros" explores the lives of disparate characters who are catapulted into unforeseen dramatic situations instigated by the seemingly inconsequential destiny of a dog named Cofi.
Director: Alejandro González Iñárritu
Producer: Alejandro González Iñárritu
Writer: Guillermo Arriaga, Alejandro González Iñárritu
Starring: Emilio Echevarría, Gael García Bernal, Goya Toledo, Álvaro Guerrero, Vanessa Bauche, Jorge Salinas, Adriana Barraza
16. La Haine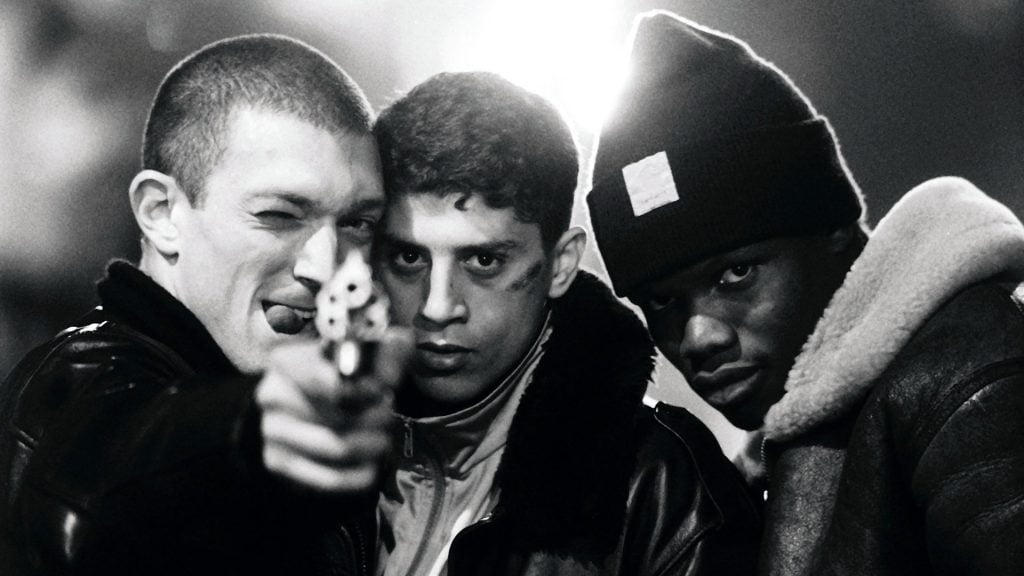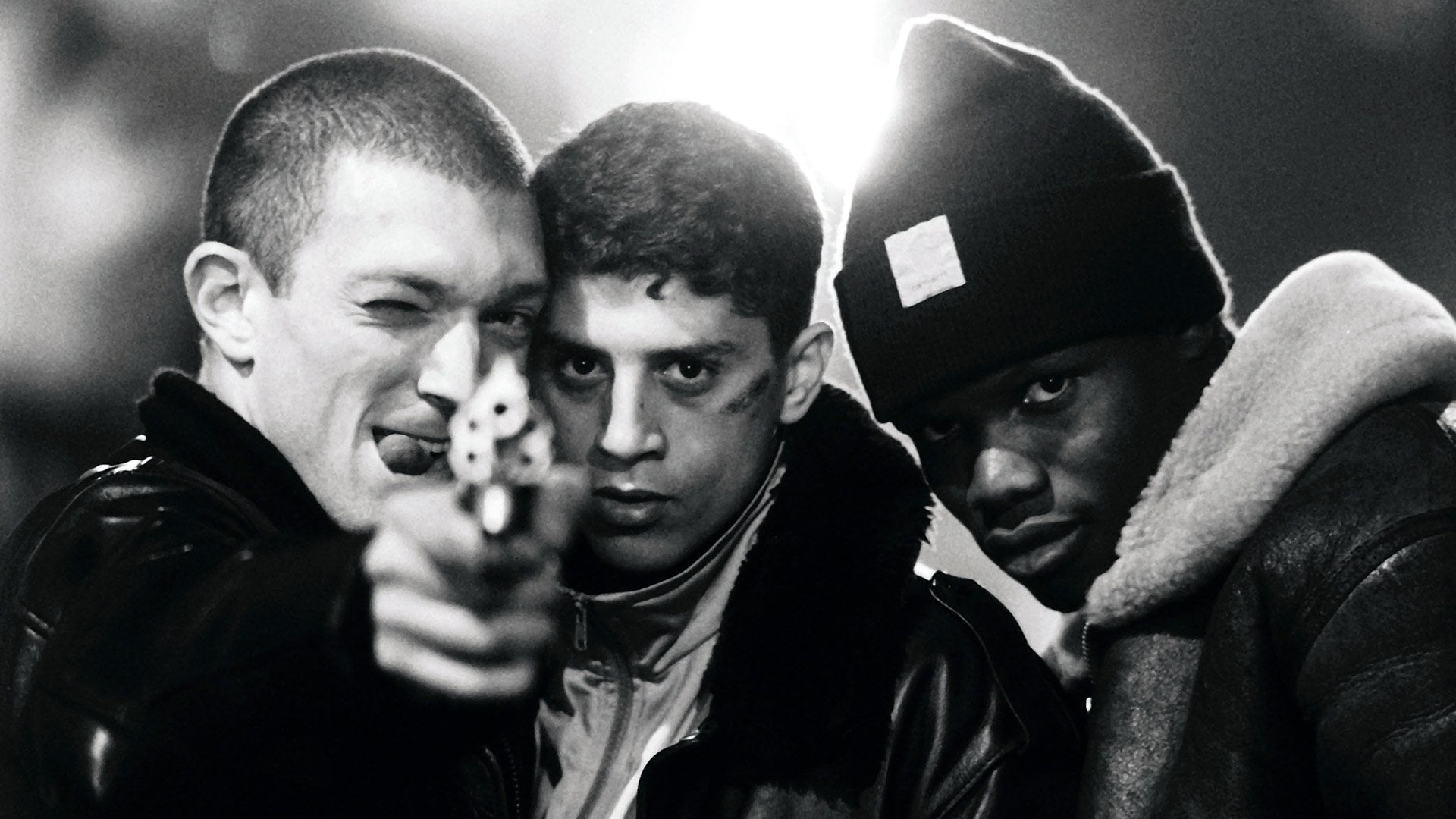 When a young Arab is arrested and beaten unconscious by police, a riot erupts in the notoriously violent suburbs outside of Paris. Three of the victim's peers, Vinz, Said, and Hubert wander aimlessly about their home turf in the aftermath of the violence as they try to come to grips with their outrage over the brutal incident. After one of the men finds a police officer's discarded weapon, their night seems poised to take a bleak turn. Top 20 Foreign Movies
Director: Mathieu Kassovitz
Producer: Christophe Rossignon
Writer: Mathieu Kassovitz
Starring: Vincent Cassel, Hubert Koundé, Saïd Taghmaoui
17. A Prophet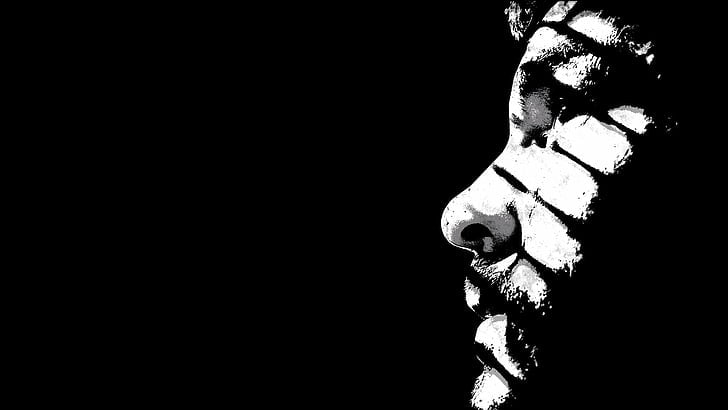 This acclaimed crime drama follows Malik El Djebena, a delinquent young Muslim man, who is struggling to get by in a French prison. When he is taken under the wing of powerful Corsican mob boss Cesar Luciani, he begins performing regular assignments for him, proving himself invaluable to the imposing criminal. As Malik rises in the mob ranks, he gains more power, but also more enemies, a situation that eventually brings conflict with his mentor.
Director: Jacques Audiard
Producer: Lauranne Bourrachot, Martine Cassinelli, Pascal Caucheteux, Marco Cherqui
Writer: Jacques Audiard, Thomas Bidegain, Abdel Raouf Dafri, Nicolas Peufaillit
Starring: Tahar Rahim, Niels Arestrup, Adel Bencherif
18. Wild Tales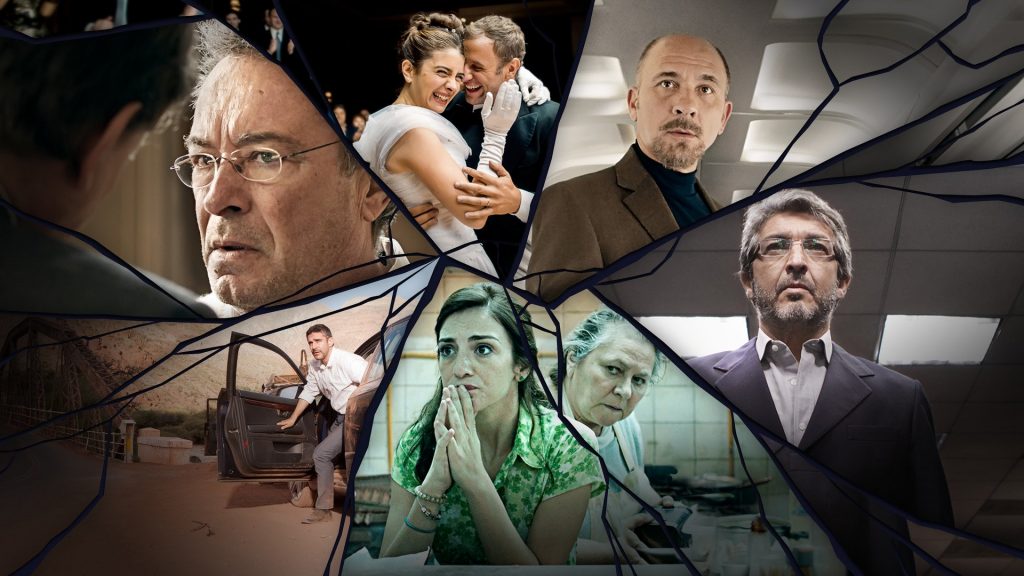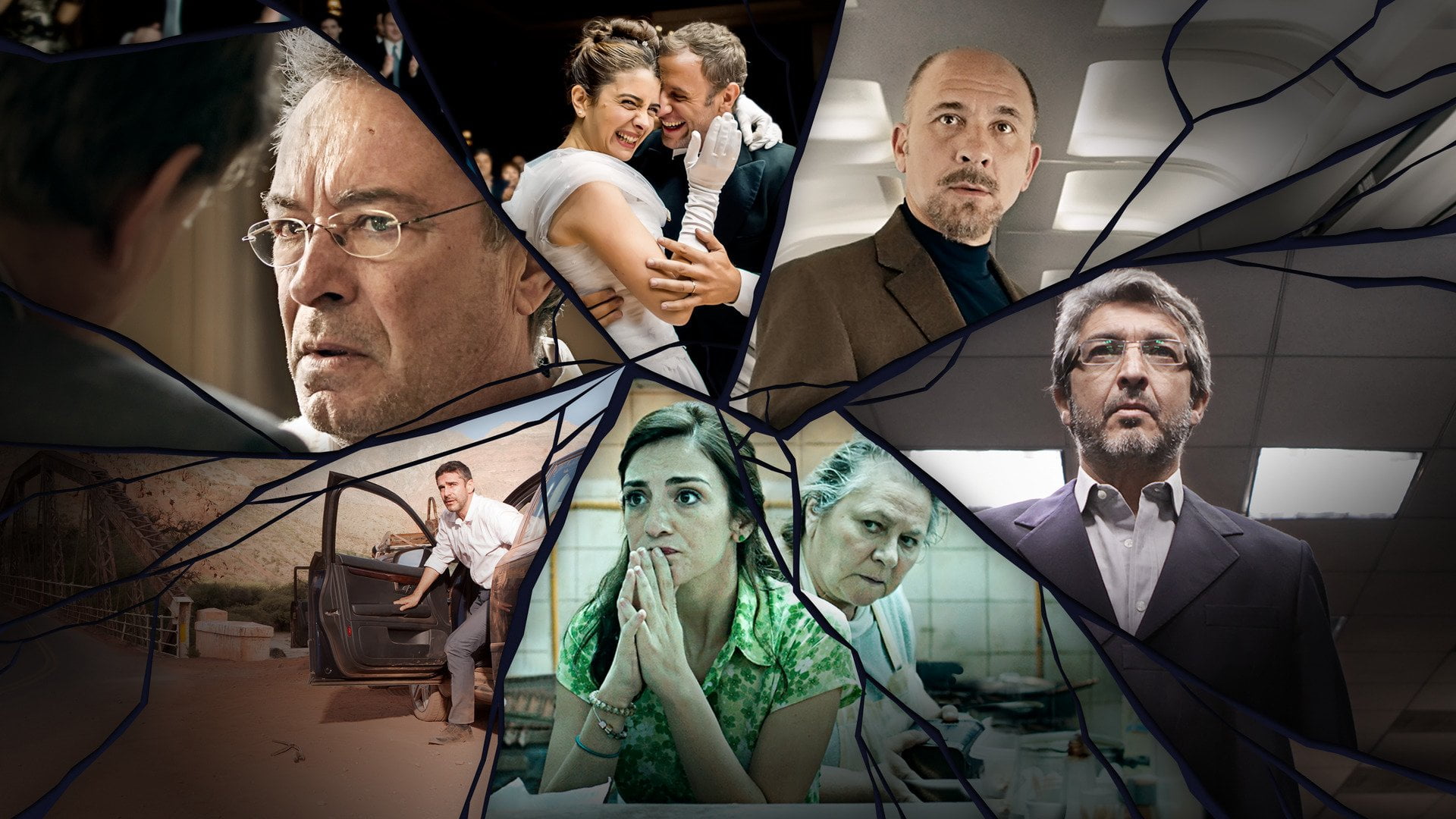 Six dark stories, involving six savage situations full of revenge (either accidental or intentional), dangerous and unexpected arguments or misunderstandings, suspicious conversations and deals, which change the lives of people who are involved in them. Top 20 Foreign Movies
Director: Damián Szifron
Producer: Agustín Almodóvar, Pedro Almodóvar, Esther García, Matías Mosteirín, Felipe Photiades, Gerardo Rozín, Hugo Sigman
Writer: Damián Szifron
Starring: Ricardo Darín, Oscar Martínez, Leonardo Sbaraglia, Érica Rivas, Rita Cortese, Julieta Zylberberg, Darío Grandinetti
19. The Sea Inside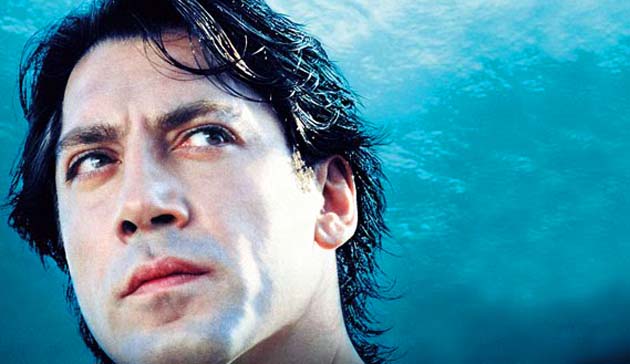 Ramón Sampedro is a Spanish ship mechanic and part-time poet who is left a quadriplegic after a diving accident. This film tells the true story of Sampedro's 30-year battle for the legal right to end his own life. He develops close relationships with his long-term lawyer Julia and his friend Rosa, who tries to convince him that his life is worth living. Despite his situation, Ramon manages to inspire those around him to live life to the fullest.
Director: Alejandro Amenábar
Producer: Alejandro Amenábar, Fernando Bovaira
Writer: Alejandro Amenábar, Mateo Gil
Starring: Javier Bardem, Belén Rueda, Lola Dueñas, Mabel Rivera, Celso Bugallo
20. Amour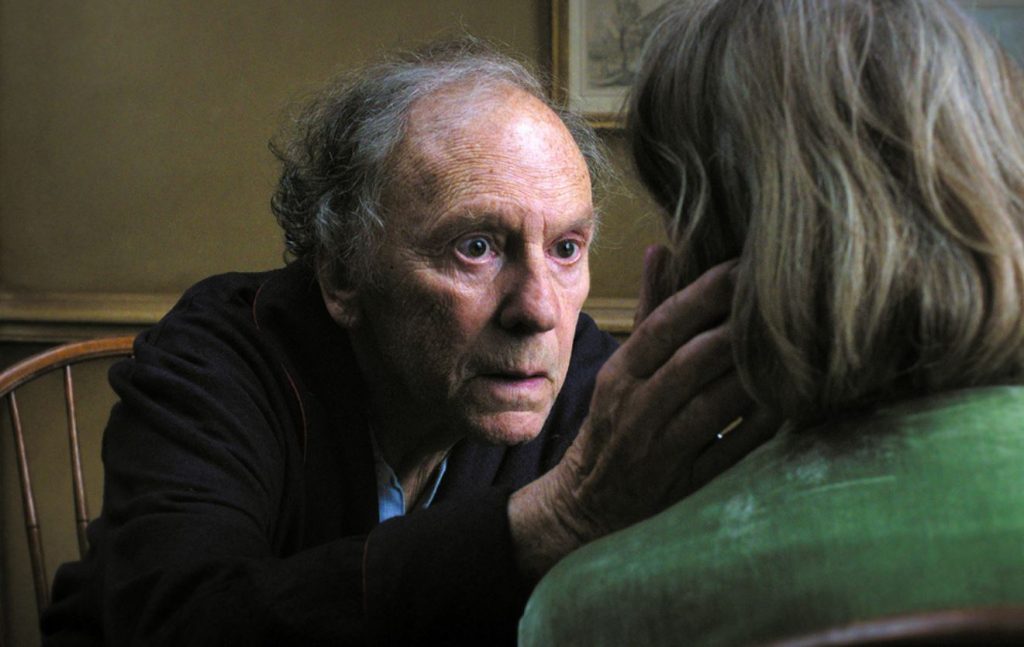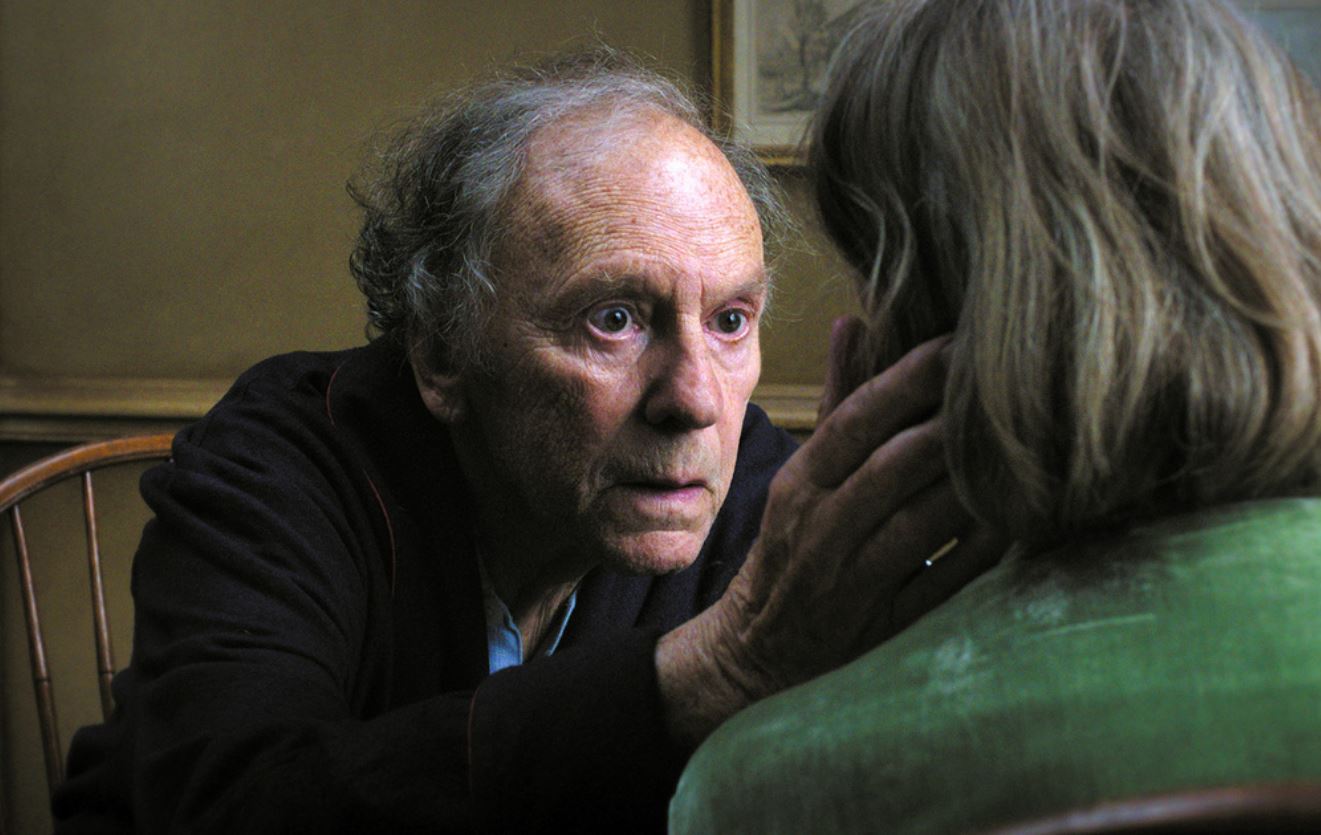 Retired music teachers Georges and Anne have spent their lives devoted to their careers and to each other. Their relationship faces its greatest challenge when Anne suffers a debilitating stroke. Though Georges himself suffers from the aches and infirmities of old age, he bravely ignores his own discomfort to take care of his wife and is determined to keep his promise to her that she never go back to the hospital. Top 20 Foreign Movies
Director: Michael Haneke
Producer: Margaret Ménégoz, Stefan Arndt, Veit Heiduschka, Michael Katz
Writer: Michael Haneke
Starring: Jean-Louis Trintignant, Emmanuelle Riva, Isabelle Huppert