Android 12 Beta 2 is released this week for all beta participants and provides many new features and optimizations for testers to test. Although Android 12 Beta is only available for Pixel devices, don't let FOMO infect you. The stable version of Android 12 is still a few months away, and this latest version seems to be the most flawed version.
Google is improving and introducing many things in its latest version of Android: media handling and notification support changes, privacy, and haptic feedback improvements, and a better notification interface.
Confirmed Android 12 features
These features have been verified as stable software, and every time Android 12 logs into your smartphone, you can be sure that these features are there (unless Google changes its mind).
Visual overhaul and color extraction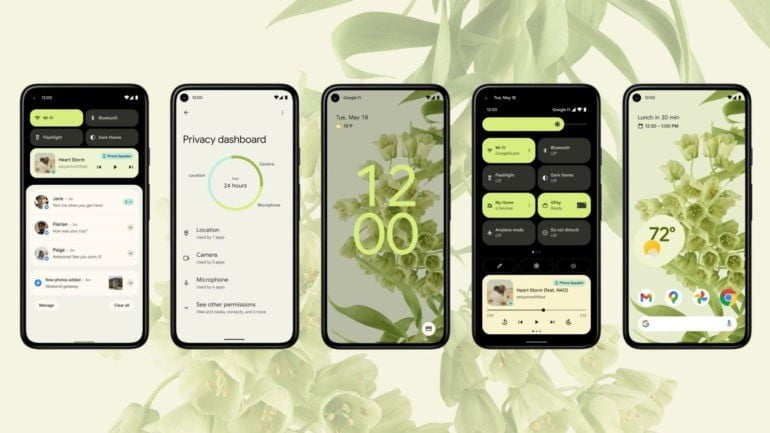 One of the biggest changes in Android 12 is the visual transformation of the Android main interface. Android 12 embodies Google's Material Design aesthetics, and Android 12 Beta 2 changes the color of the phone's user interface through the "Material You" theme and enhances the appearance. Notifications and other elements to match your background image.
The aesthetic redesign extends to media controls and volume controls, which now take up less space on the lock and notification screens, and are tailored to your Material You theme. Likewise, the weather and date home screen widgets have bolder fonts.
Privacy and security improvements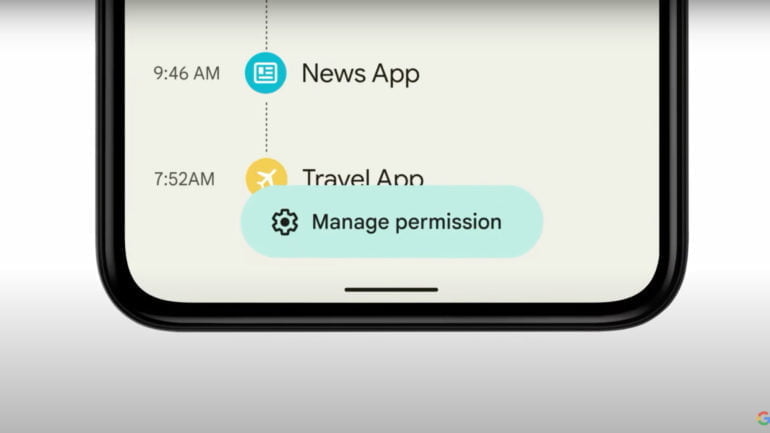 Android 12 Beta 2 improves the security of the operating system through a number of privacy-focused features.
First, there is a new privacy panel that allows you to easily see which advanced permissions are granted to each application on your phone. The ringtone box at the top of the page shows the number of times the camera, location data, microphone, and other basic functions have been used in the past 24 hours. The following is a list of all possible permissions that an application can request; clicking on any category will display a list of third-party applications authorized to use this feature, making it easy to manage application permissions from a single menu. System-level applications (such as the phone's default camera application) will not be displayed in the default list, but pre-installed applications (such as Google Maps) will be displayed.
Similarly, if an application is using your camera, microphone, or other features that may cause privacy issues, a privacy notice will be displayed at the top of the device's screen. Used for a few seconds before shrinking to a simple green dot. Tap the point to open the quick settings menu, which now has a switch to block camera and microphone access.
Notification improvements
Android 12's notification system is being redesigned to improve its appearance, usability, and functionality. Google changed drawers and controls and updated transitions and animations.
Google is also working hard to improve responsiveness. Android 12 urges developers to remove trampolines (receivers or intermediate streaming services) that send notifications to users in apps. In Android 12, Google wants to click the notification to redirect the user directly to the application. The company "delayed some foreground service notifications by up to 10 seconds," and provided a short time window for short tasks to ping users.
Easier Wi-Fi sharing
In Android 11, if you want to share your current WiFi connection with someone, you can easily create a QR code. However, in Android 12, you can bypass barcode scanning by simply pressing the Near button you see below the QR code in the image above, which uses Android's close sharing feature to transfer Wi-Fi credentials. WiFi for everyone.
Although scanning a QR code is very simple, this new feature allows you to share your connection information with multiple people without having everyone scan your phone. It's definitely more convenient!
One-handed mode
This feature appeared as a hidden element in the first DP, but only officially appeared in the second DP. It works the same as the one-handed mode in iOS. First, activate the feature in Android settings, and then swipe down anywhere on the bottom of the screen. This will scroll down the top half of the screen so you can better access buttons, icons, or other functions.
App Hibernation
Android 12 also introduces a new feature called application hibernation. App hibernation allows you to put an app to sleep when it is not active. Apps that go to sleep optimize the use of storage and permissions.
Applications that have not been used for several months will be put into this "sleep" state, but users can quickly turn this feature on and off when they don't want it. Apps you are not using will go to sleep. From the hibernation state, you only need to start it normally.
New shortcuts in Android 12
Improvements The notable additions in Android 12 Beta 12 are several new shortcuts, including a new smaller power menu. In Android 11, when you press the power button, a small menu opens with shortcuts for setting up your device, wallet, etc. Google payment and performance. In Android 12, this menu now contains power, reset, emergency, and lock buttons. Press and hold the power button to open Google Assistant. You can also access this menu through the new power button in the quick settings.
To be fair to the new power menu, Google moved the Google Pay wallet shortcut and device controls to the quick settings (they are located in the Android 11 power button menu). There is also a power button. The Internet allows you to quickly switch between Wi-Fi and mobile data, search for and connect to available networks, and access the device's complete network settings. The aforementioned privacy locks on the camera and microphone are also displayed in the quick settings menu.
How to download and try out Android 12
Android 12 Beta is only available for Pixel 3, 3a, 4, 4a, and 5 smartphones, including XL and 5G models. Anyone can register their device in the Beta program, but we recommend not to install it on their phone until it reaches the final stage, preferably before the full release in the fall. Each iteration of the beta will bring new and unfinished features, and beta 2 seems to be the most unstable beta so far.