This year, Microsoft launched Windows 11. Windows 11 includes a set of system requirements that a user's PC must meet in order for Windows 11 to be installed on their system. Microsoft has now verified several modifications to Windows 11 CPU requirements. However, Mac support for Windows 11 is still unknown.
Windows 11 CPU Requirements:
Microsoft has established three primary requirements for a PC to run Windows 11. A 64-bit 1GHz or faster processor, at least 4GB of RAM, and 64GB of storage are required. In addition, the machine must have DirectX 12 graphics and TPM 2.0 capability.
The adjustment disclosed by Microsoft has to do with the CPU requirement. Microsoft had previously stated that only processors released after 2017 will be able to run Windows 11, which may have irritated some customers who still use PCs with older but still functional processors.
Microsoft has now confirmed that Windows 11 will be released with the same recommendations, but without the need for a suitable CPU. This means that anyone with 4GB of RAM and 64GB of free storage can try to install Windows 11 on any PC, but it is not guaranteed to function.
Support for Windows 11 for Mac users is still unknown. This is due to the Trusted Platform Module (TPM) 2.0 requirement in Windows 11. TPM 2.0 is a security layer embedded into the logic board or firmware of a computer. Because Apple has never provided TPM support for any Mac computer, Windows 11 may never operate on a Mac.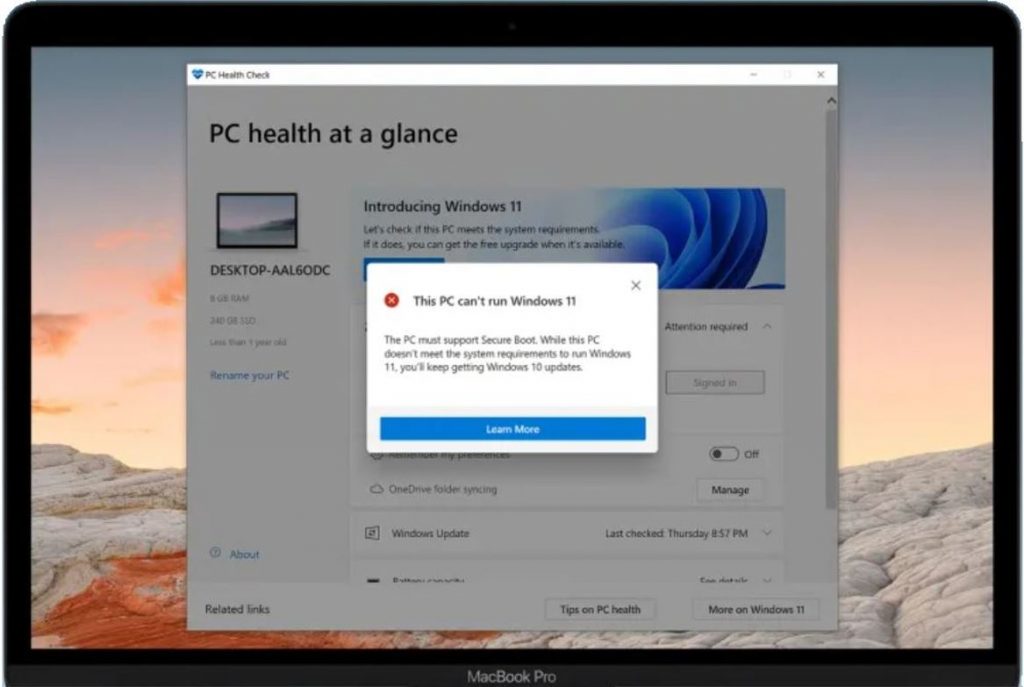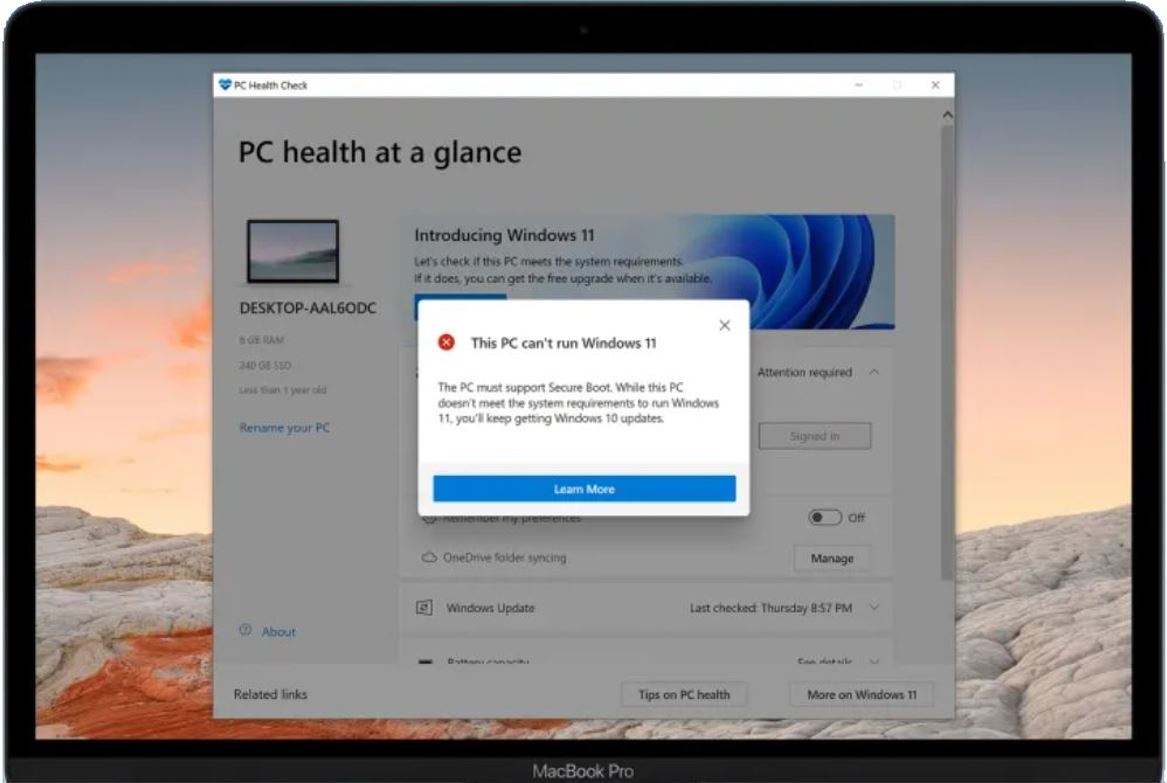 Notwithstanding this, a few dedicated users have discovered a way to run Windows 11 on a Mac by altering specific system files to circumvent the TPM 2.0 requirement. But this solution has a possibility of being taken down by Microsoft at any time.