For many of us, Google Authenticator is becoming increasingly vital. It provides two-factor authentication to your most important accounts by requiring you to use your smartphone to enter a randomly generated key in addition to your regular password.
How to add a Google Authenticator account
Before you begin, make sure the account you're linking is ready. Most major services employ two-factor authentication, usually found in the Security section of their setting's menus. (Settings & Privacy -> Security & Account Access -> Security -> Two-Factor Authentication on Twitter Desktop, for example) You'll be able to utilize either a QR code or a text code (or both). Follow these procedures once you have this code:
Install Google Authenticator
Tap Get Started in Google Authenticator.
Tap Enter a setup key or scan a QR code (Choose the option suggested by your service).
After scanning/entering your code, you'll be taken to your home screen after scanning/entering your code.
Use the + button in the bottom right corner to add another account.
How can I transfer my phone's codes to a new one?
It's critical to remember to transmit your codes while switching phones if you've set up 2FA. Follow these procedures after your new phone is ready to use: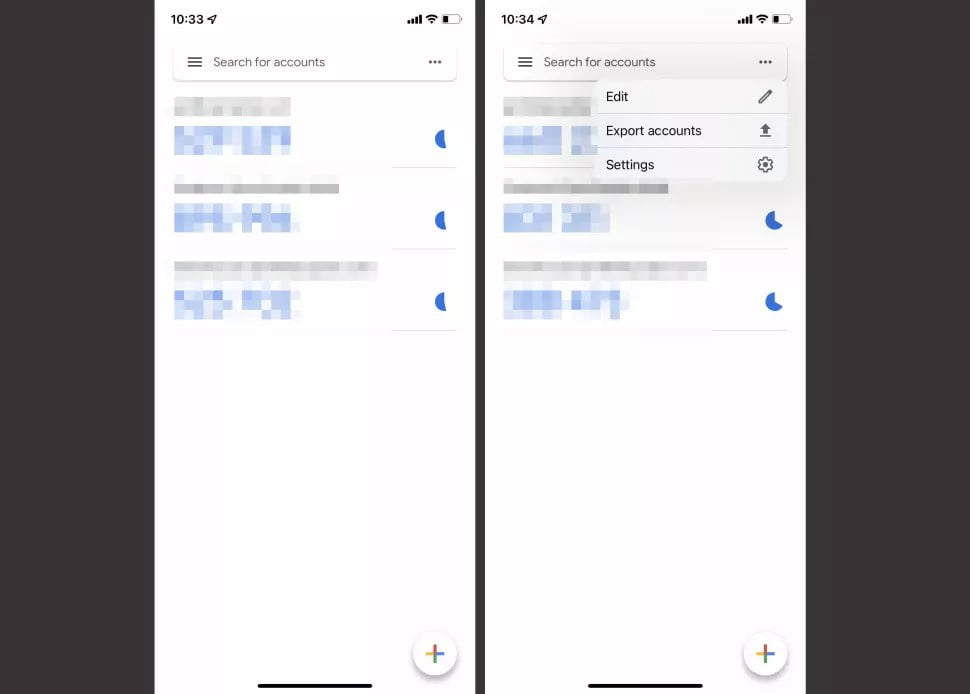 Open Google Authenticator on your old phone and tap the three-dot menu in the upper right.
Select Accounts to Export.
Tap Next after selecting the accounts you want to transfer.
A QR code will now appear on your old phone. To complete the process, switch to your new phone.
On your new phone, download and install Google Authenticator.
Tap Get Started in Google Authenticator.
Select Import Existing Accounts from the drop-down menu.
Scan the QR code by using the Scan QR Code button.
Scanning the QR code provided by your old phone will transfer your accounts.