Bangladesh defeated Papua New Guinea by a massive 64 run margin in their final match of the T20 World Cup first round. This huge victory has ensured Super 12 for the Tigers. Bangladesh advanced to the Super 12 after finishing second in the 'B' group after losing the first match.
As the second team in Group B, Bangladesh has got a place in Group One of Super 12. Bangladesh's opponents in that group are Sri Lanka, England, West Indies, South Africa, and Australia. Sri Lanka, which topped the group 'A', has joined the Bangladesh group. Not only that, Bangladesh will face Sri Lanka in their first Super 12 match tomorrow.
If you look at Bangladesh's history with five Super Twelve opponents, you will find some interesting information. For example, Bangladesh has never won against Australia before 2021, but they have won four times before the T20 World Cup. Meanwhile, Bangladesh has never appeared in a T20 match against England.
Bangladesh has never played a T20 match with the other three opponents since 2016. And Bangladesh has only one win against these five opponents in the World Cup. That was their first match in the World Cup, against the West Indies in 2007.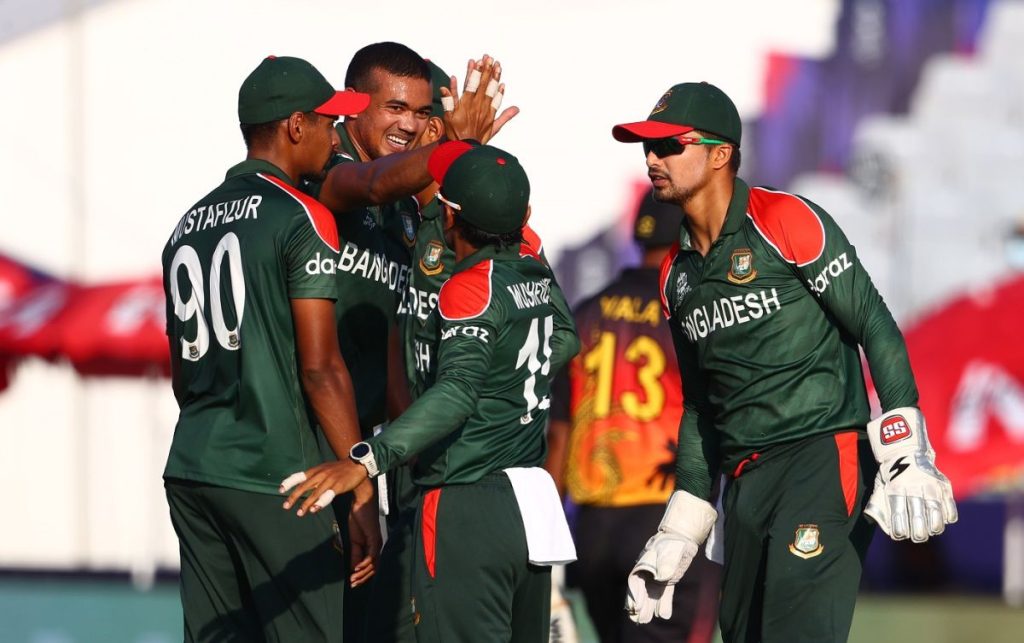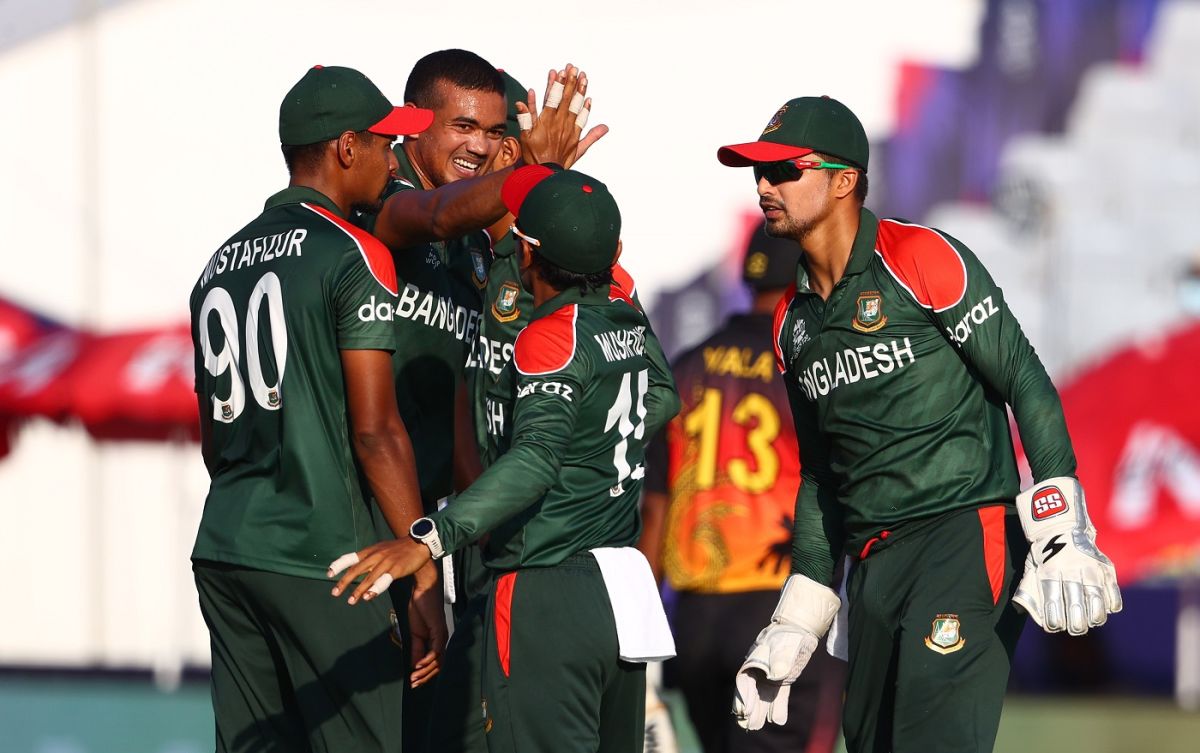 Bangladesh match in Super Twelve
| | | | | |
| --- | --- | --- | --- | --- |
| Date | VS | Time | Venue | Record |
| Oct 24, Sun | Sri Lanka | 4:00 PM | Sharjah Cricket Stadium, Sharjah | Match: 11, Win: 4, Lost: 6 |
| Oct 27, Wed | England | 4:00 PM | Sheikh Zayed Stadium, Abu Dhabi | This is the first time the two teams will meet in the International Twenty20. |
| Oct 29, Fri | West Indies | 4:00 PM | Sharjah Cricket Stadium, Sharjah | Match: 12, Win: 5, Lost: 6, No Result: 1 |
| Nov 02, Tue | South Africa | 4:00 PM | Sheikh Zayed Stadium, Abu Dhabi | Match: 6, Win: 0, Lost: 6 |
| Nov 04, Thu | Australia | 4:00 PM | Dubai International Cricket Stadium, Dubai | Match: 9, Win: 4, Lost: 5 |