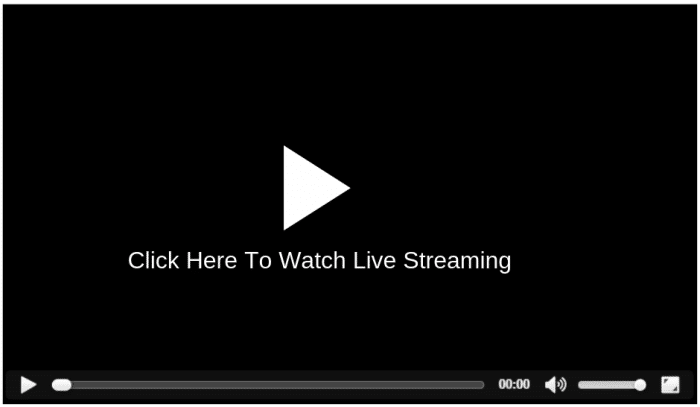 The Big Bash League is one of the most exciting and popular Twenty20 leagues and fans from all over the world are watching ball by ball. BBL 2019-20 is Australia's largest T20 tournament and will be the ninth edition of the tournament where eight high-competitive teams play against each other each year to win the Big Bash League title. In this article, we will see a complete schedule of the Big Bash League's 2019-20 teams, foreign players, the entire squad and the ninth edition of the tournament.
Cricket Australia recently announced the Big Bash League 2019-20 schedule, which reveals that this year we will see a highly competitive T20 World Twenty20 World Cup, which is announced in the Big Bash League by fans of all cricketing countries, not just Australia.
The Big Bash League's 2019 schedule begins with a match between the Brisbane Heat vs. the Sydney Thunder at Gabba's famous cricket stadium, where the Brisbane Heat will have the home team advantage and huge support. Like every year, the BBL schedule will be played at various locations throughout Australia from 2019-20 and we all know cricket is one of the best cricket venue in Australia to enjoy the game. Below is a complete list of the BBL schedule for each match starting on December 17, 2019.
Big Bash League teams in 2019-20:
BBL Teams
Adelaide Strikers
Brisbane Heat
Hobart Hurricanes
Melbourne Renegades
Melbourne Stars
Perth Scorchers
Sydney Sixers
Sydney Thunder
BBL 2019-20 complete schedule:
| | |
| --- | --- |
| BBL 2019-20 | Schedule |
| Total matches | 59 |
| Total teams | 8 |
| Format | T20s |
| Date | Match | Venue | Time |
| --- | --- | --- | --- |
| Dec 17, 2019, Tue | Brisbane Heat vs Sydney Thunder | The Gabba, Brisbane | 18:10 Local/ 13:40 IST |
| Dec 18, 2019, Wed | Sydney Sixers vs Perth Scorchers | Sydney Cricket Ground, Sydney | 19:10 Local/ 13:40 IST |
| Dec 19, 2019, Thu | Melbourne Renegades vs Sydney Thunder | GMHBA Stadium, Geelong | 19:10 Local/ 13:40 IST |
| Dec 20, 2019, Fri | Hobart Hurricanes vs Sydney Sixers | TIO Traeger Park, Alice Springs | 13:15 Local/ 09:15 IST |
| Dec 20, 2019, Fri | Brisbane Heat vs Melbourne Stars | Metricon Stadium, Gold Coast | 18:10 Local/ 13:40 IST |
| Dec 21, 2019, Sat | Sydney Thunder vs Adelaide Strikers | Manuka Oval, Canberra | 18:10 Local/ 13:40 IST |
| Dec 21, 2019, Sat | Perth Scorchers vs Melbourne Renegades | Optus Stadium, Perth | 21:10 Local/ 15:40 IST |
| Dec 22, 2019, Sun | Melbourne Stars vs Hobart Hurricanes | Ted Summerton Reserve, Moe | 14:45 Local/ 9:15 IST |
| Dec 22, 2019, Sun | Sydney Sixers vs Brisbane Heat | Sydney Cricket Ground, Sydney | 19:10 Local/ 13:40 IST |
| Dec 23, 2019, Mon | Adelaide Strikers vs Perth Scorchers | Adelaide Oval, Adelaide | 18:40 Local/ 13:40 IST |
| Dec 24, 2019, Tue | Hobart Hurricanes vs Melbourne Renegades | Blundstone Arena, Hobart | 14:45 Local/ 9:15 IST |
| Dec 26, 2019, Thu | Perth Scorchers vs Sydney Sixers | Optus Stadium, Perth | 19:10 Local/ 13:40 IST |
| Dec 27, 2019, Fri | Melbourne Stars vs Adelaide Strikers | Metricon Stadium, Gold Coast | 18:10 Local/ 13:40 IST |
| Dec 28, 2019, Sat | Sydney Sixers vs Sydney Thunder | Sydney Cricket Ground, Sydney | 19:10 Local/ 13:40 IST |
| Dec 29, 2019, Sun | Melbourne Renegades vs Adelaide Strikers | Marvel Stadium, Melbourne | 19:10 Local/ 13:40 IST |
| Dec 30, 2019, Mon | Hobart Hurricanes vs Melbourne Stars | University of Tasmania Stadium, Launceston | 19:10 Local/ 13:40 IST |
| Dec 31, 2019, Tue | Adelaide Strikers vs Sydney Thunder | Adelaide Oval, Adelaide | 18:40 Local/ 13:40 IST |
| Jan 1, 2020, Wed | Brisbane Heat vs Perth Scorchers | Metricon Stadium, Gold Coast | 18:10 Local/ 13:40 IST |
| Jan 2, 2020, Thu | Sydney Thunder vs Melbourne Stars | Sydney Showground Stadium, Sydney | 15:40 Local/ 10:10 IST |
| Jan 2, 2020, Thu | Melbourne Renegades vs Sydney Sixers | Marvel Stadium, Melbourne | 19:10 Local/ 13:40 IST |
| Jan 3, 2020, Fri | Hobart Hurricanes vs Brisbane Heat | Blundstone Arena, Hobart | 19:10 Local/ 13:40 IST |
| Jan 4, 2020, Sat | Melbourne Stars vs Melbourne Renegades | Melbourne Cricket Ground, Melbourne | 19:10 Local/ 13:40 IST |
| Jan 5, 2020, Sun | Sydney Sixers vs Adelaide Strikers | TBC | 18:40 Local/ 13:10 IST |
| Jan 5, 2020, Sun | Perth Scorchers vs Hobart Hurricanes | Optus Stadium, Perth | 17:40 Local/ 15:40 IST |
| Jan 6, 2020, Mon | Sydney Thunder vs Brisbane Heat | Sydney Showground Stadium, Sydney | 19:10 Local/ 13:40 IST |
| Jan 7, 2020, Tue | Melbourne Renegades vs Perth Scorchers | GMHBA Stadium, Geelong | 19:10 Local/ 13:40 IST |
| Jan 8, 2020, Wed | Adelaide Strikers vs Sydney Sixers | Adelaide Oval, Adelaide | 15:10 Local/ 10:10 IST |
| Jan 8, 2020, Wed | Melbourne Stars vs Sydney Thunder | Melbourne Cricket Ground, Melbourne | 19:10 Local/ 13:40 IST |
| Jan 9, 2020, Thu | Brisbane Heat vs Hobart Hurricanes | The Gabba, Brisbane | 18:10 Local/ 13:40 IST |
| Jan 10, 2020, Fri | Melbourne Renegades vs Melbourne Stars | Marvel Stadium, Melbourne | 19:10 Local/ 13:40 IST |
| Jan 11, 2020, Sat | Sydney Thunder vs Hobart Hurricanes | Sydney Showground Stadium, Sydney | 18:10 Local/ 12:40 IST |
| Jan 11, 2020, Sat | Perth Scorchers vs Brisbane Heat | Optus Stadium, Perth | 18:10 Local/ 15:40 IST |
| Jan 12, 2020, Sun | Adelaide Strikers vs Melbourne Renegades | Adelaide Oval, Adelaide | 15:10 Local/ 10:10 IST |
| Jan 12, 2020, Sun | Melbourne Stars vs Sydney Sixers | Melbourne Cricket Ground, Melbourne | 19:10 Local/ 13:40 IST |
| Jan 13, 2020, Mon | Hobart Hurricanes vs Perth Scorchers | Blundstone Arena, Hobart | 19:10 Local/ 13:40 IST |
| Jan 14, 2020, Tue | Brisbane Heat vs Adelaide Strikers | The Gabba, Brisbane | 14:40 Local/ 10:10 IST |
| Jan 15, 2020, Wed | Sydney Thunder vs Melbourne Renegades | Manuka Oval, Canberra | 18:10 Local/ 12:40 IST |
| Jan 15, 2020, Wed | Perth Scorchers vs Melbourne Stars | Optus Stadium, Perth | 18:10 Local/ 15:40 IST |
| Jan 16, 2020, Thu | Sydney Sixers vs Hobart Hurricanes | Sydney Cricket Ground, Sydney | 19:10 Local/ 13:40 IST |
| Jan 17, 2020, Fri | Adelaide Strikers vs Brisbane Heat | Adelaide Oval, Adelaide | 19:10 Local/ 13:40 IST |
| Jan 18, 2020, Sat | Melbourne Stars vs Perth Scorchers | Melbourne Cricket Ground, Melbourne | 15:40 Local/ 10:10 IST |
| Jan 18, 2020, Sat | Sydney Thunder vs Sydney Sixers | Sydney Showground Stadium, Sydney | 19:10 Local/ 13:40 IST |
| Jan 19, 2020, Sun | Hobart Hurricanes vs Adelaide Strikers | University of Tasmania Stadium, Launceston | 14:45 Local/ 09:15 IST |
| Jan 19, 2020, Sun | Brisbane Heat vs Melbourne Renegades | The Gabba, Brisbane | 18:10 Local/ 13:40 IST |
| Jan 20, 2020, Mon | Sydney Sixers vs Melbourne Stars | Sydney Cricket Ground, Sydney | 18:40 Local/ 13:10 IST |
| Jan 20, 2020, Mon | Perth Scorchers vs Sydney Thunder | Optus Stadium, Perth | 18:40 Local/ 16:10 IST |
| Jan 21, 2020, Tue | Melbourne Renegades vs Hobart Hurricanes | Marvel Stadium, Melbourne | 19:10 Local/ 13:40 IST |
| Jan 22, 2020, Wed | Adelaide Strikers vs Melbourne Stars | Adelaide Oval, Adelaide | 18:40 Local/ 13:40 IST |
| Jan 23, 2020, Thu | Brisbane Heat vs Sydney Sixers | The Gabba, Brisbane | 18:10 Local/ 13:40 IST |
| Jan 24, 2020, Fri | Hobart Hurricanes vs Sydney Thunder | Blundstone Arena, Hobart | 18:10 Local/ 12:40 IST |
| Jan 24, 2020, Fri | Perth Scorchers vs Adelaide Strikers | Optus Stadium, Perth | 18:10 Local/ 15:40 IST |
| Jan 25, 2020, Sat | Sydney Sixers vs Melbourne Renegades | Sydney Cricket Ground, Sydney | 15:40 Local/ 10:10 IST |
| Jan 25, 2020, Sat | Melbourne Stars vs Brisbane Heat | Melbourne Cricket Ground, Melbourne | 19:10 Local/ 13:40 IST |
| Jan 26, 2020, Sun | Sydney Thunder vs Perth Scorchers | Sydney Showground Stadium, Sydney | 14:45 Local/ 09:15 IST |
| Jan 26, 2020, Sun | Adelaide Strikers vs Hobart Hurricanes | Adelaide Oval, Adelaide | 18:40 Local/ 13:40 IST |
| Jan 27, 2020, Mon | Melbourne Renegades vs Brisbane Heat | Marvel Stadium, Melbourne | 14:45 Local/ 09:15 IST |
| Jan 30, 2020, Thu | 4th Team vs 5th Team (Eliminator) | TBC | TBC |
| Jan 31, 2020, Fri | 1st Team vs 2nd Team (Qualifier) | TBC | TBC |
| Feb 01, 2020, Sat | 3rd Team vs Winner of the Eliminator (Knock-Out) | TBC | TBC |
| Feb 06, 2020, Thu | Loser of the Qualifier vs Winner of the Knock-Out (The Challenger) | TBC | TBC |
| Feb 08, 2020, Sat | Winner of the Qualifier vs Winner of the Challenger | TBC | TBC |